Leather is animal hide and distinguished by the quality and different tanning, dyeing, and finishing methods used. Vinyl, bonded, and faux leather are artificial.
Types of Genuine & Synthetic Leather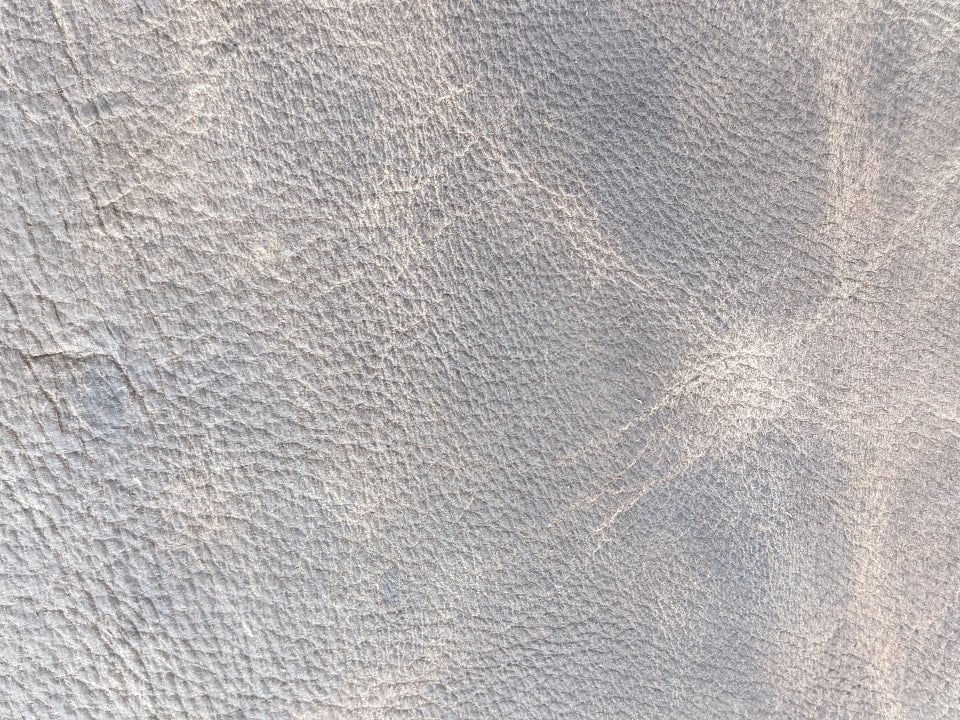 Full Grain
Full grain is the finest quality leather. As the name indicates, the hide and grain (skin texture) are fully intact. Full-grain can be absorbent semi-aniline or aniline (referring to little or no clear finish), or it may have a more water-repellent, stain-resistant pigmented finish. Rub 'n Restore® can be safely used on all these types of full grain leather.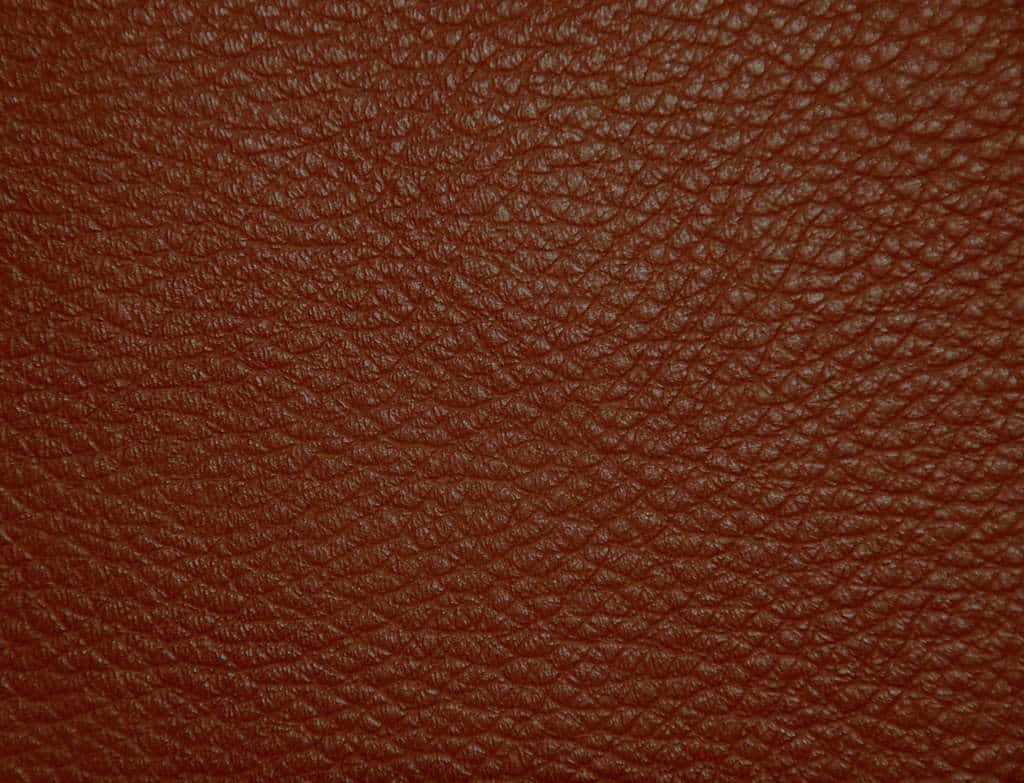 Top Grain
Top grain is the second best grade of leather. The outermost layer is sanded or buffed to minimize blemishes (like scars) and create a more uniform appearance. The finish may be a single solid color or have a printed, varied appearance to look like aniline, but top grain repels liquids and resists stains. Many top grain leathers have been split and the lower suede half removed. This makes a thinner, more flexible leather better suited to upholstery and luxury goods.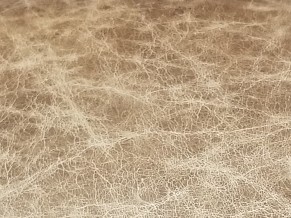 Aniline & Semi-Aniline
These leathers are the finest quality full grain. The dyeing process accentuates variations in the fiber, resulting in a marbled appearance. Aniline has no clear finish and a warm, velvety texture. Semi-aniline has a thin translucent finish and a slightly cooler, smoother feel. These leathers are prized for the natural patina that develops, but their absorbency also makes them prone to stains. They also sun fade and scuff easily. As such, cleaning doesn't improve their appearance. A thin pigmented finish, however, can and will prevent new stains or fading, even though the leather will still be absorbent and soft. However, the warm velvety feel of unfinished aniline may slightly cool to a semi-aniline texture. We recommend diluting Rub 'n Restore® Color with Clear Prep+Finish™ to make a glaze and use a mottling technique to mimic the original marbling.
Pull up
This beautiful full grain aniline leather has a pigmented waxed or oiled finish. This will repel our water-based acrylic finish, so the leather must be deglazed before Rub 'n Restore® can be applied. As with aniline leather, we recommend diluting Color with Clear Prep+Finish™ to make a glaze and using a mottling technique to maintain the natural variation and marbling.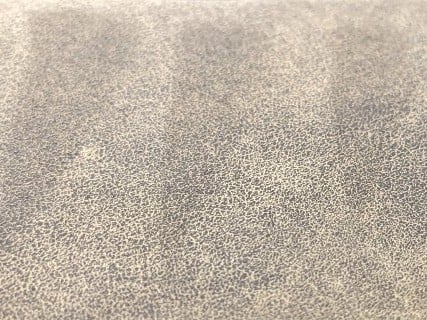 Nubuck
This unfinished full grain leather has been brushed. This results in a subtle nap that affects its color and appearance (similar to carpet). Nubuck has a very warm and velvety feel but is absorbent and thus prone to sun fading and stains. Our products should be used with some caution, as they will finish (or coat) the material, slightly cool its texture, and may stiffen any worn or chafed areas. We recommend working with a glaze by diluting Rub 'n Restore® Color with Clear Prep+Finish™ and using a mottling technique to mimic the original marbling.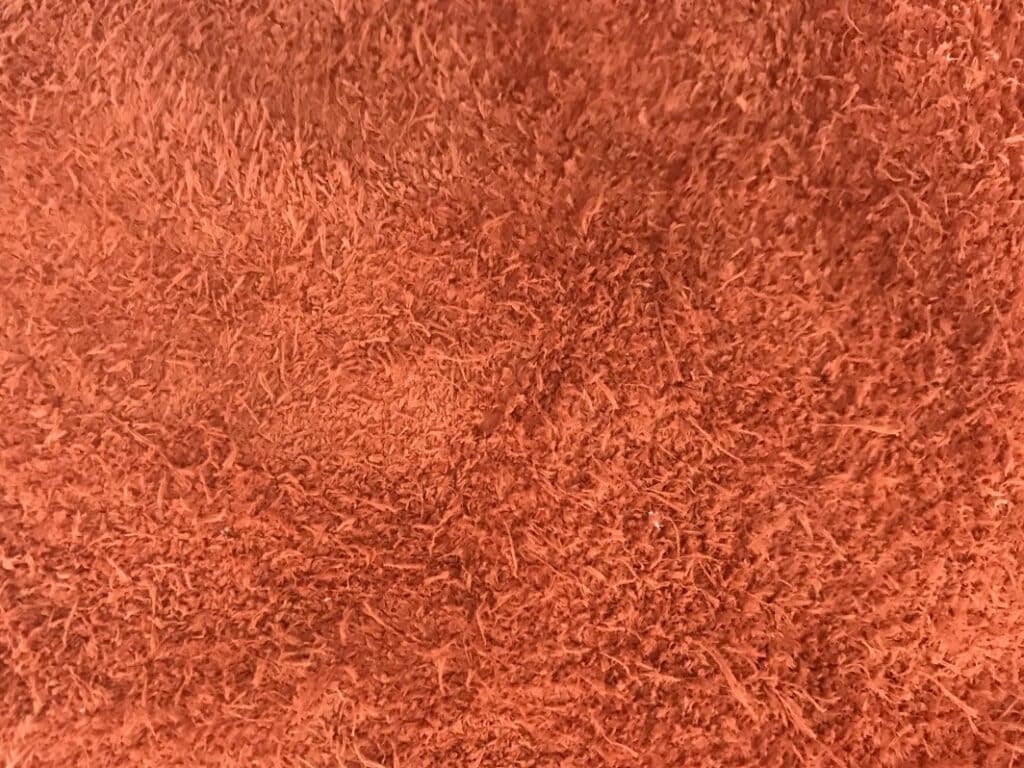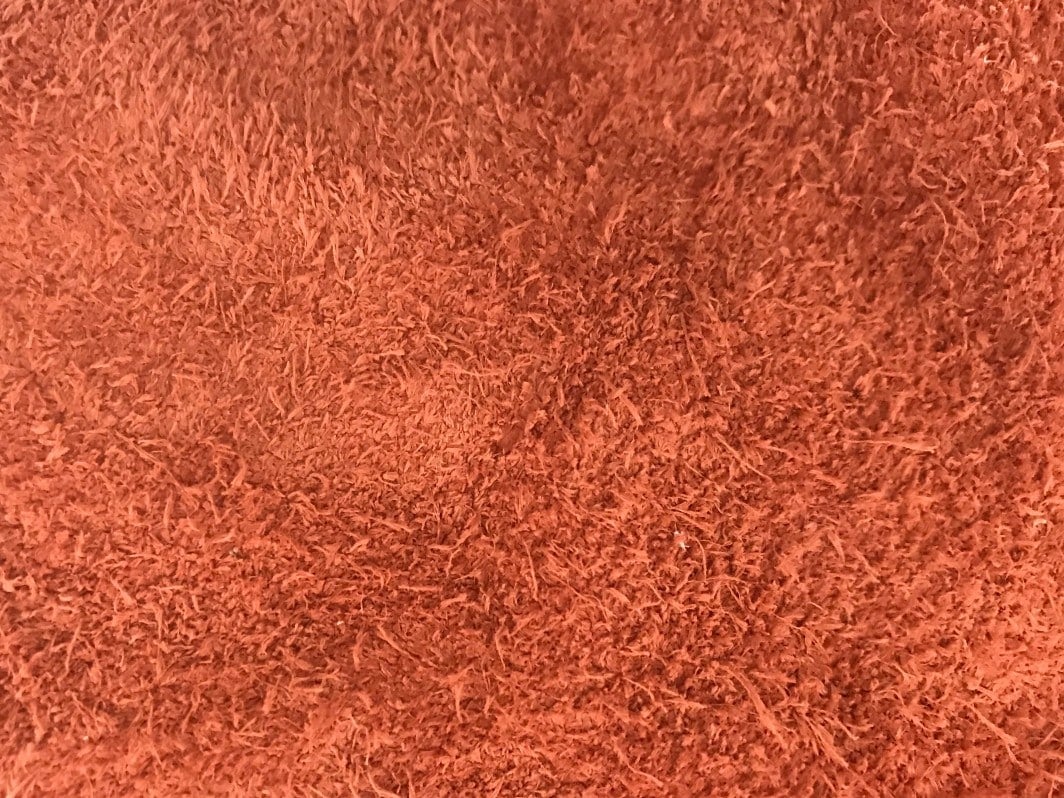 Suede
Suede is the underside of full grain leather. Many suedes have been split and separated from the top grain and thus are only the lower, weaker half of the hide. Suede has a shaggy, almost furry texture and should never be finished. Imagine latex paint on carpet.
Corrected grain leather
This top grain leather has been sanded to correct blemishes and scars and then finished and embossed with a different grain. It is non-absorbent.
Split leather
This refers to the lower, weaker half of the hide that has no skin surface or grain. Unfinished, it looks like thin suede and is absorbent. Others are embossed and finished, making them non-absorbent but still of inferior quality and strength.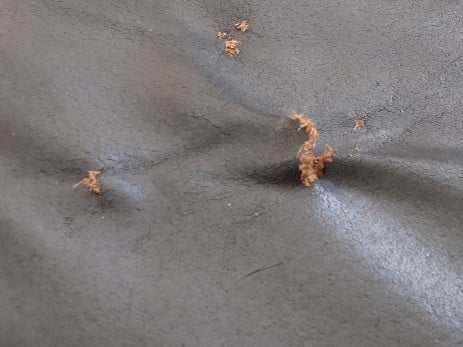 Bi-cast / Bycast
This is a split hide with an artificial grain embossed into a non-absorbent urethane or polyurethane coating. These coatings eventually lose their luster and become tacky or sticky. They can also delaminate, peel or flake, exposing the split suede underneath.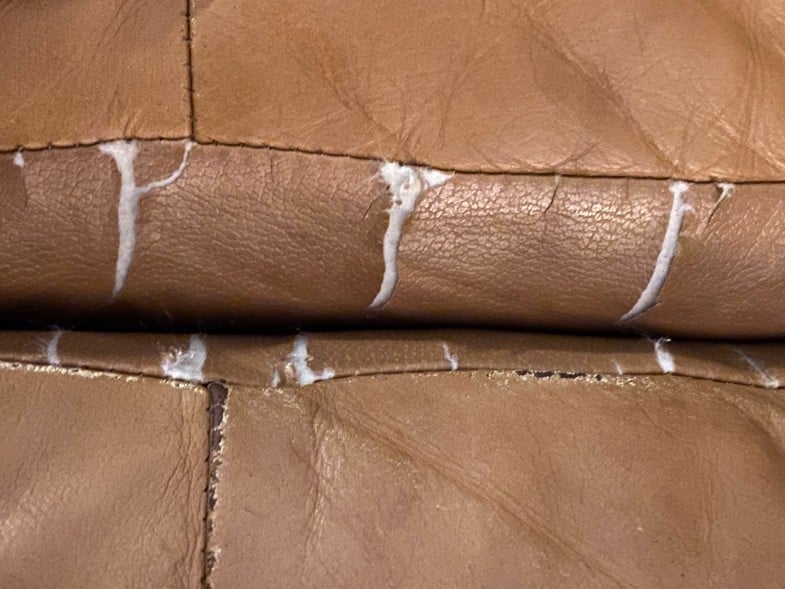 Leather Match
Leather upholstery is often paired with a matching synthetic on furniture and in auto interiors to reduce cost. The synthetic (usually vinyl but occasionally bonded or faux leather) is used on back and side panels where the body seldom touches. While the leather may discolor or fade, the vinyl or faux leather are often what crack, peel, or flake and require repair. Both the leather and matching vinyl are typically non-absorbent, except where worn or damaged.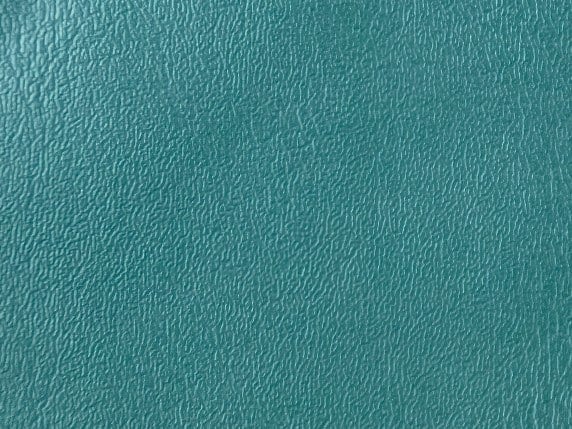 Vinyl
This synthetic is made of water-repellent polyvinyl chloride (PVC). The backside of the material is a woven mesh or fuzzy polyester-cotton blend. It is used on boats and spa covers, as well as auto interiors and furniture. Naugahyde® was a trademarked name in the 1950s.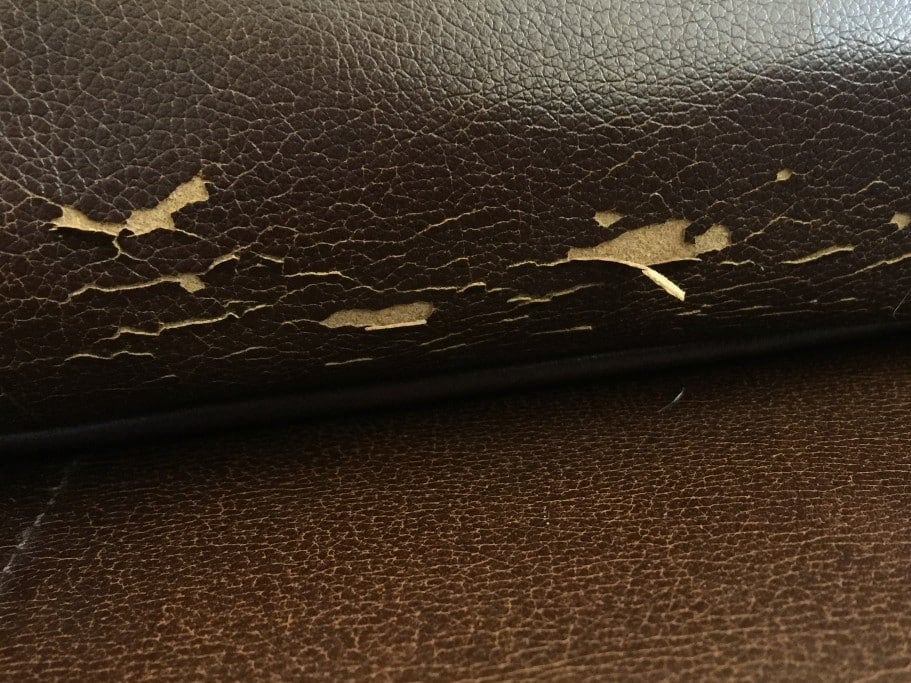 Vegan or Faux Leather
Faux is French for "false" and pronounced "fo". Ultraleather® is a popular trademarked brand. This synthetic is made of a rayon or polyester fabric with a water-repellent polyurethane coating. It is hard to discern from good quality leather until it begins to crack, peel, and flake like bonded leather. Faux leather is difficult to repair and typically resists fillers and finishes.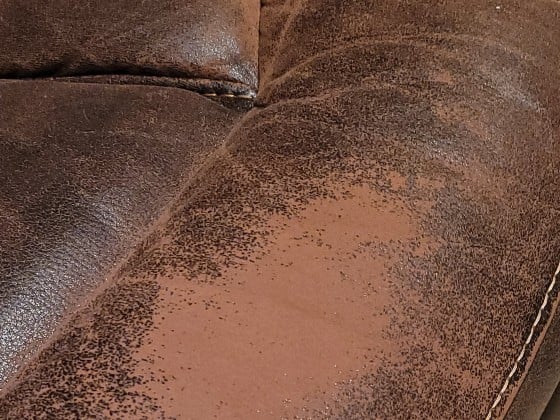 Tanning
Most upholstery leathers and garments are chromium tanned, which lends to a softer, stretchier hide.
Vegetable tanned leathers are heavy and stiff and used to make saddles, belts, and luggage.
Aldehyde or brain tanned leathers are less common, especially in upholstery.
Dyeing & Finishing
After tanning, most leathers are dyed, commonly with aniline dyes. This is confusing, because aniline and semi-aniline can refer to both the type of dye used as well as the resulting finish.
Aniline dyes are water-based and accentuate the fiber's natural variation. Aniline-dyed leather has no protective finish.
Semi-aniline dyes have added oils which result in a translucent finish.
Aniline and semi-aniline leathers may have little or no clear finish, are absorbent and thus prone to staining and fading. Others have a pigmented, water-repellant finish (like those used in auto interiors).
Learn more about the difference between leather dyes and finishes.