A flexible vinyl and leather filler kit is needed to repair upholstery that has:
Repairing peeling bonded, bicast, and polyurethane leathers is not recommended. See why and our solution.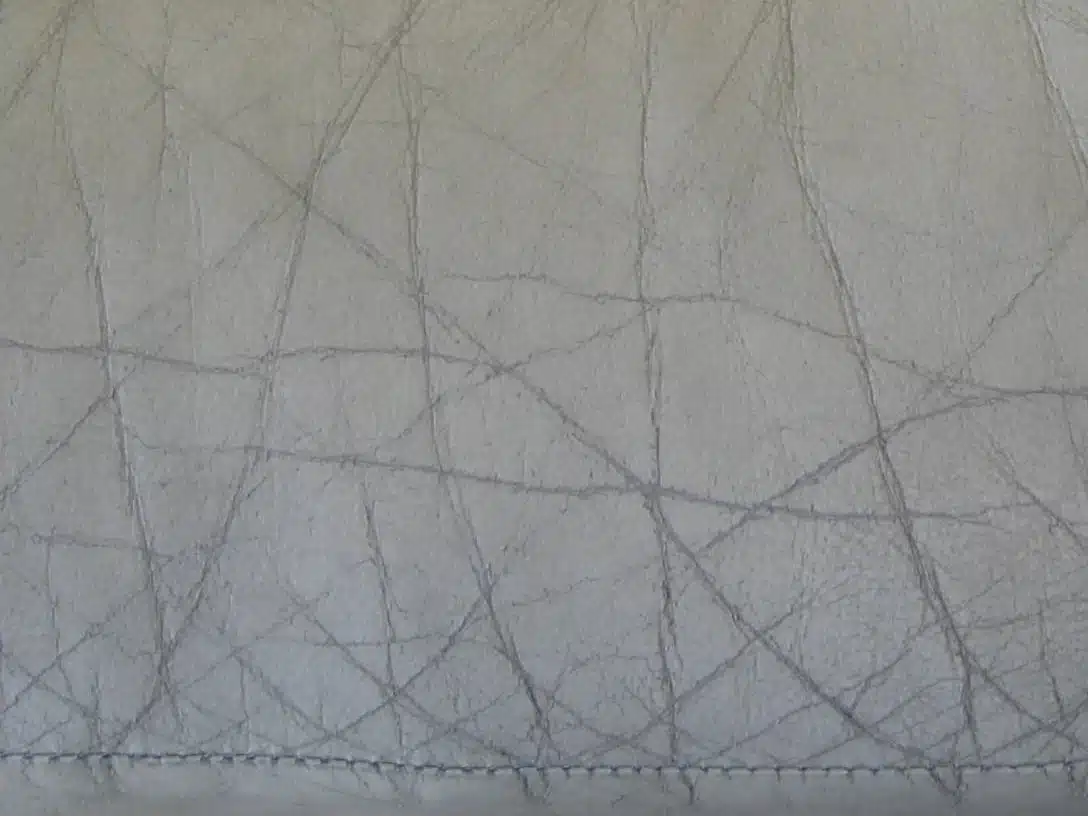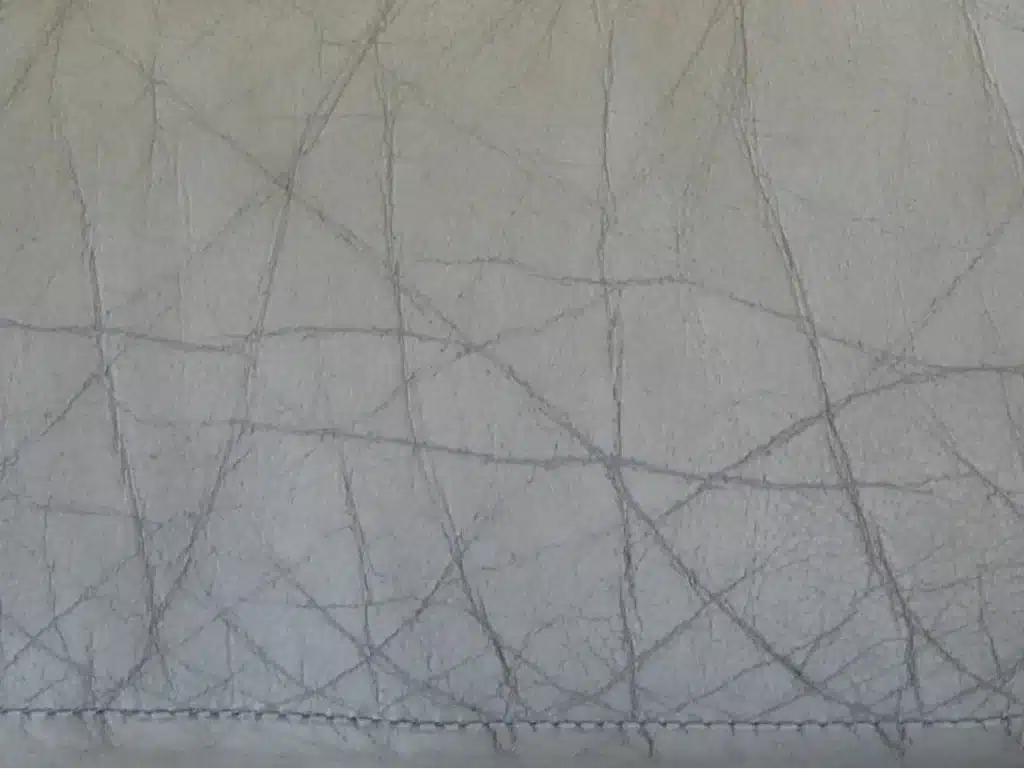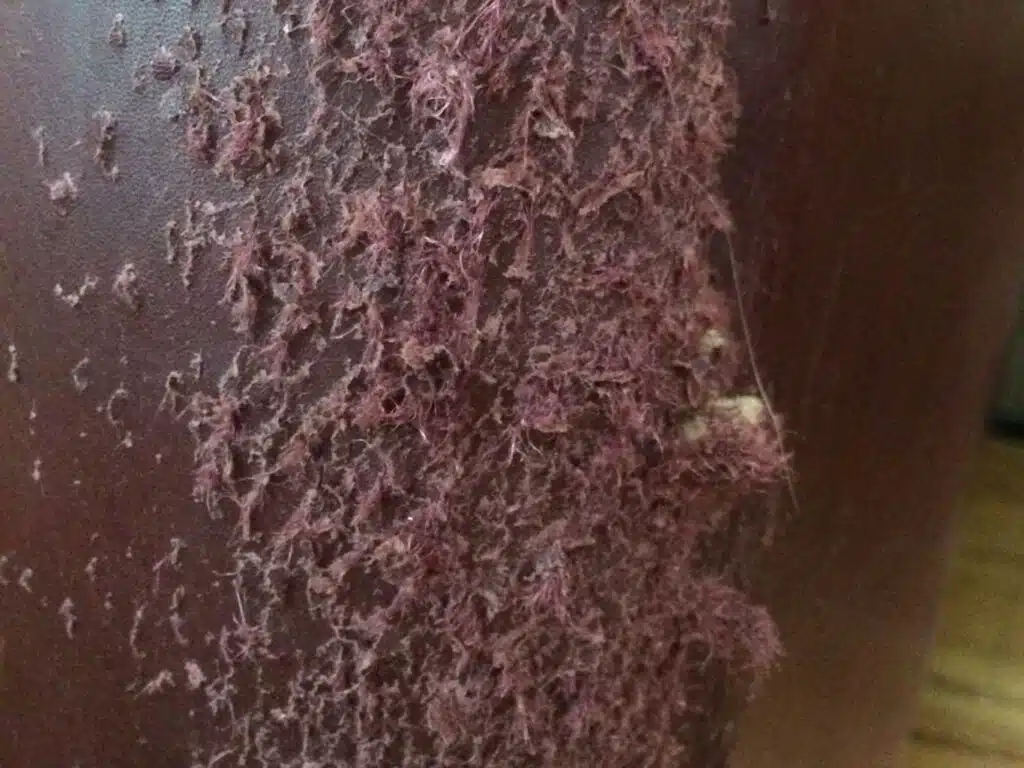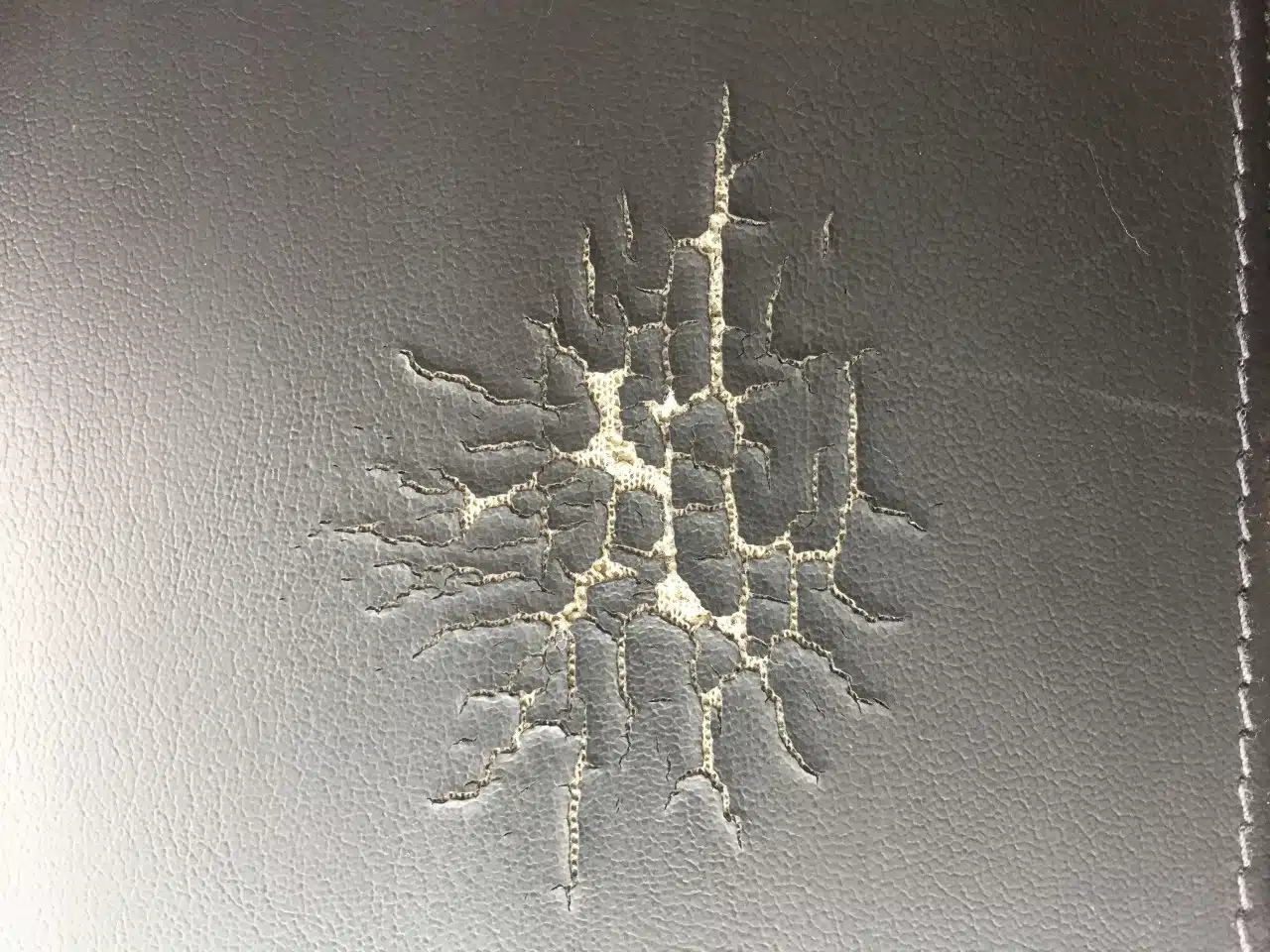 This video shows how to subpatch and repair a large hole as well as the scaly surroundings using Soft Filler.
Video contents:
00:30 – Cutting the subpatch
01:00 – Inserting the subpatch
01:20 – Glueing the subpatch
03:14 – Cleaning excess glue and readying the surface for repair compound
03:48 – Applying the leather filler, spreading, and feathering
05:16 – Dry time and how to tell when the filler has cured
06:22 – Sanding (we now recommend smoothing and feathering with rubbing alcohol)
06:58 – Additional layers of filler repair compound
08:32 – Texturizing and final sanding
09:41 – Recoloring the repaired area
Soft Filler is water-based. An incandescent bulb, heat lamp or sunny window are needed to warm the surface to 120º – 145º F (49º – 63º C). Hair dryers are no longer advised, as they can blow moisture inward and prevent proper curing. The filler will change from white to mostly clear, and is cured when no longer tacky.
Rubbing alcohol can also be used to correct imperfections in the cured filler. Less is more, and you can always re-work the repair!
Print or download our free leather filler repair instructions here.
Click here for troubleshooting filler application.
| Type of Damage | Total Area of Damage | Filler Needed |
| --- | --- | --- |
| Scaly, cracked, worn or thin but no large holes or voids | 4 sq ft (2ft x 2 ft) | 1 oz. |
| Scaly, cracked worn or thin but no large holes or voids | 8 sq ft (2 ft x 4 ft) | 2 oz. |
| Holes or tears (requires a subpatch & more layers of filler) | 12 sq in (1 in x 1 ft) | 1 oz. |
| Holes or tears (requires a subpatch & more layers of filler) | 24 sq in (2 in x 1 ft) | 2 oz. |