CC got her start in 1987 repairing leather interiors for auto dealerships in Southern California with the products now known as Rub 'n Restore®. Her skill and attention to detail set her apart from her competitors, and she was sought by upholstery and fabrication shops that specialized in collectible cars and hot rods.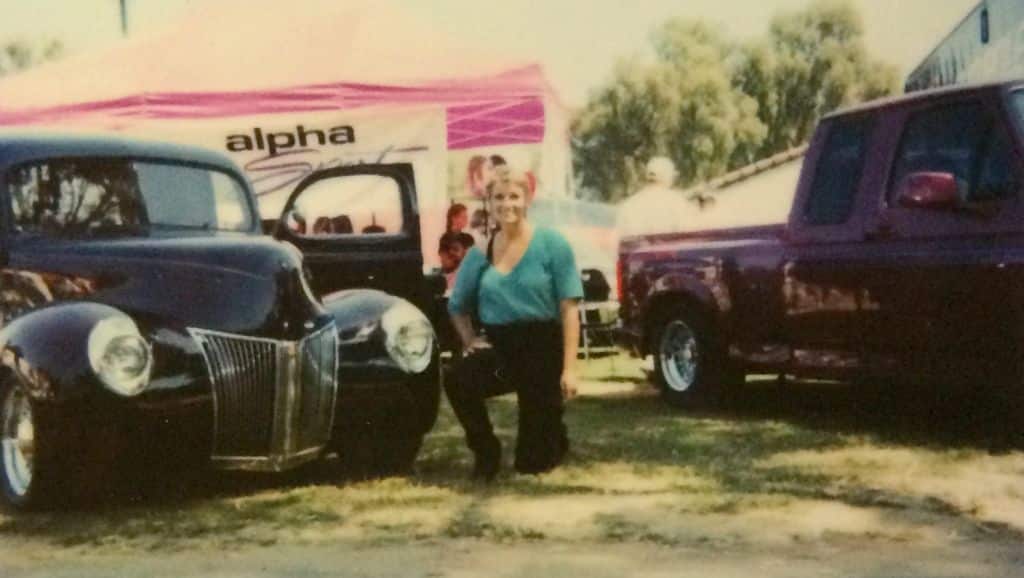 CC developed the Sandpaper-Super-Glue Method for repairing minor damage to leather upholstery. Her clients were shocked that such a simple method yielded flawless results. Ron Mangus Interiors even featured CC and her method in his exquisite manual, Custom Auto Interiors.
Lesandre (daughter) demonstrates the method on this steering wheel.
Video contents:
0:12 – Clean
0:30 – Repair small tears and dents with super glue and sandpaper
2:47 – Repair deeper gouges with an epoxy made from super glue and baking soda
4:53 – Polish
5:15 – Color test
5:52 – Texturizing
6:55 – Advanced texturizing
7:57 – Spraying the color
Click here for free written instructions or troubleshooting for this repair method. CAUTION: Studies of workers in shoe factories and tanneries show sufficient evidence that leather dust is carcinogenic, though exposure is minimal with repairs like these.
For more substantial damage, like this hole in Bill's Silverado, use a subpatch and Soft Filler. It's less work and maintenance to restore the original color, and our Custom Color service is highly recommended for auto interiors.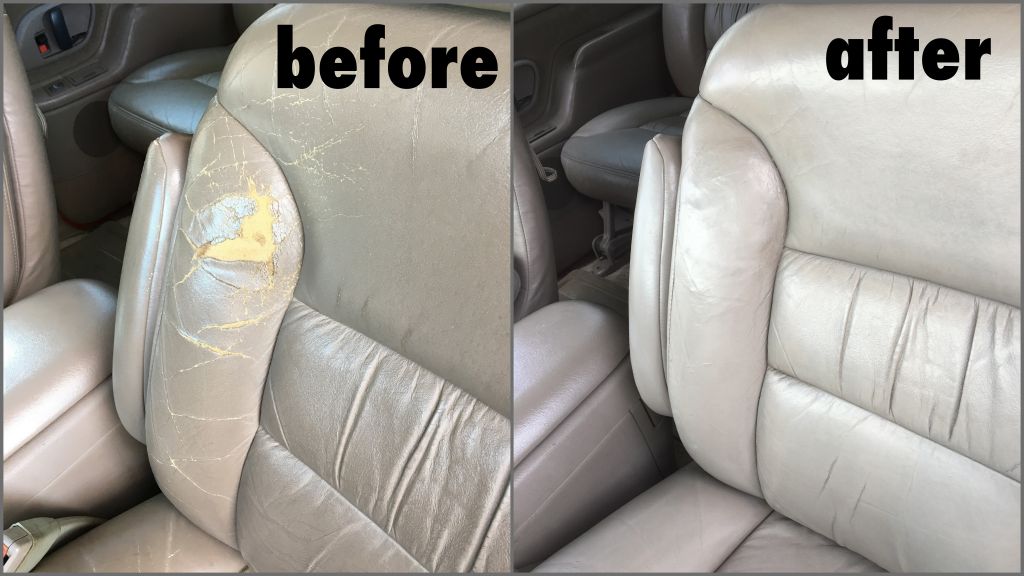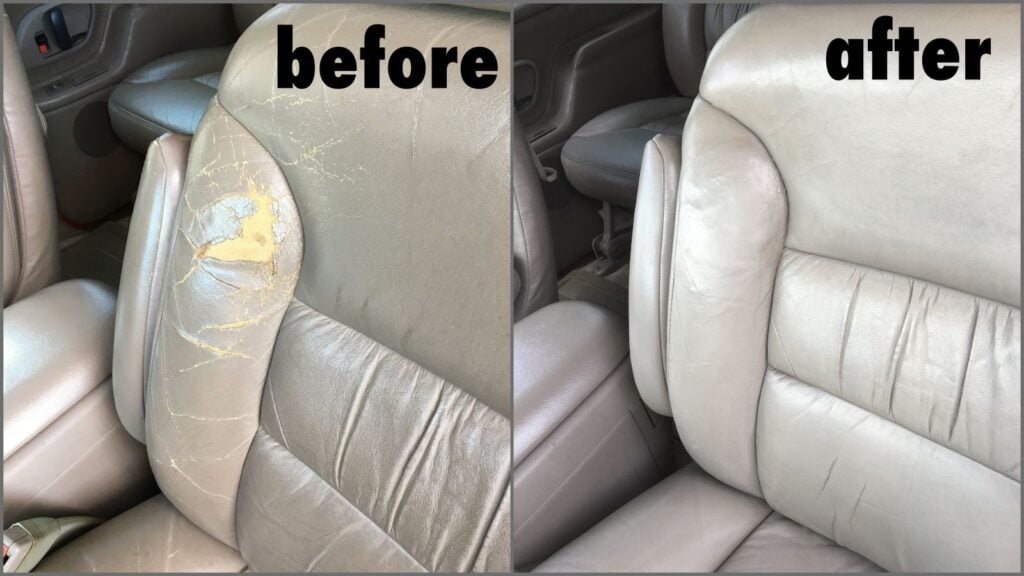 However, Brianne restored the entire interior with our stock Beige. A $300 detailing could not rejuvenate the leather. As CC likes to say, "It's easier to recolor it than clean it."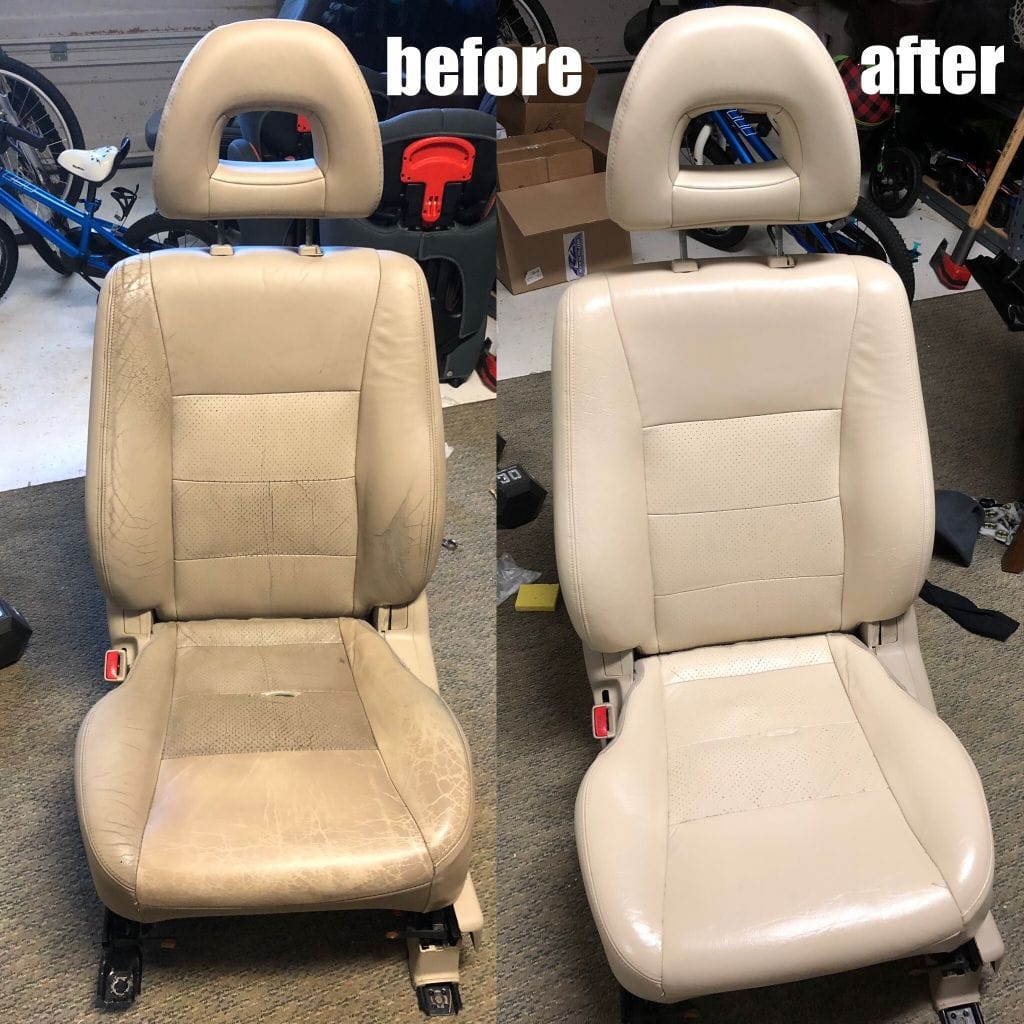 Brian restored this gear shift with our Black leather paint, which is a universal color in auto interiors. He could always go back and fill the few remaining gouges using the Sandpaper-Super-Glue Method demonstrated in the video.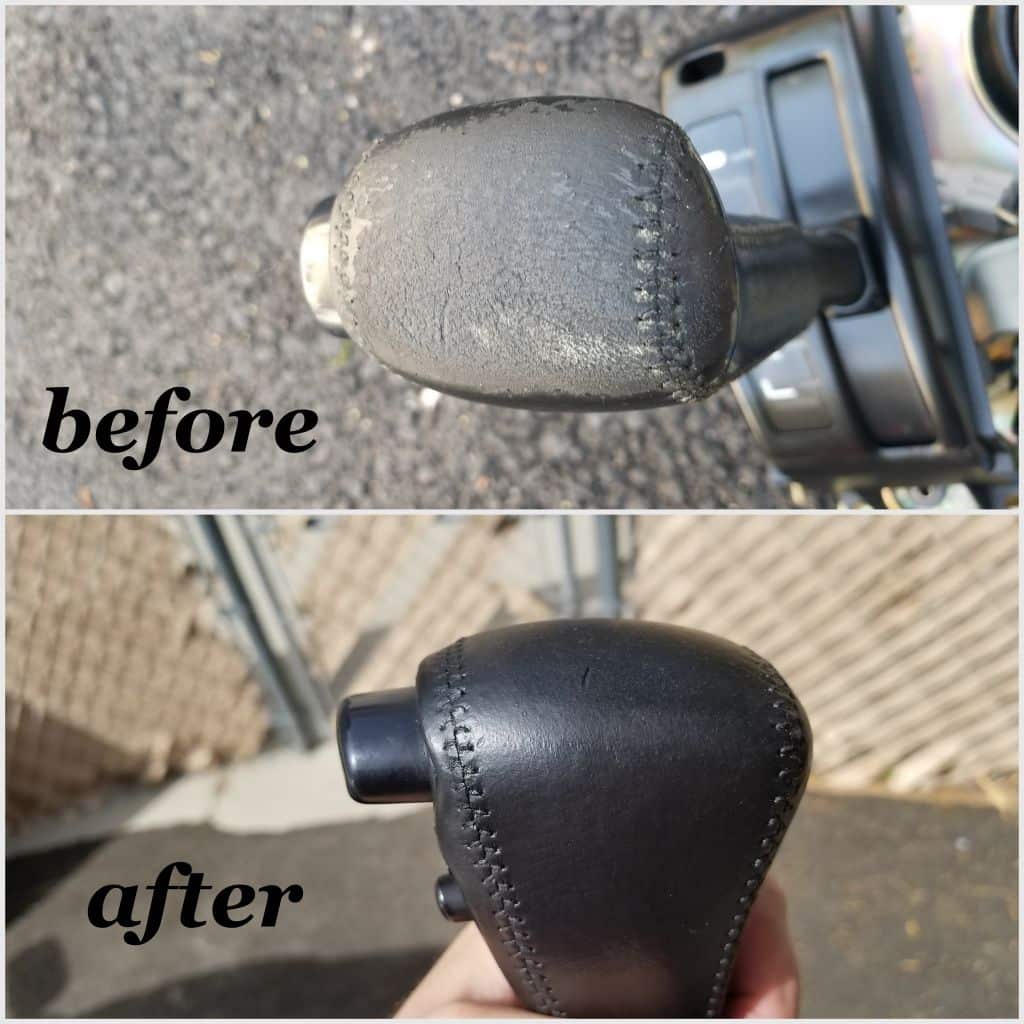 Will restored restored his VW Bug with our Marine White, Red Chili and a serape blanket.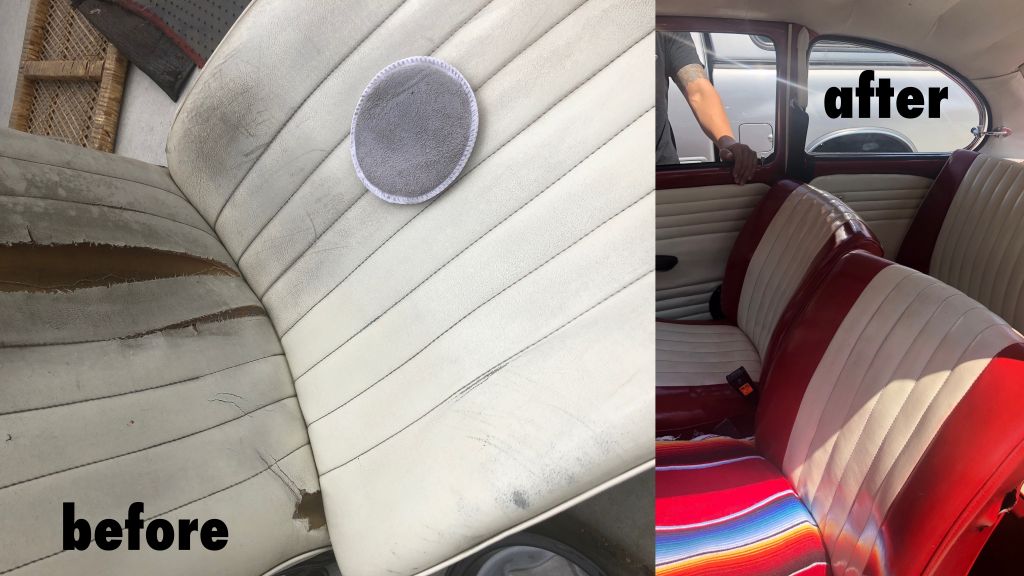 Mike ordered a Custom Color to restore the discolored vinyl to its original fresh mint.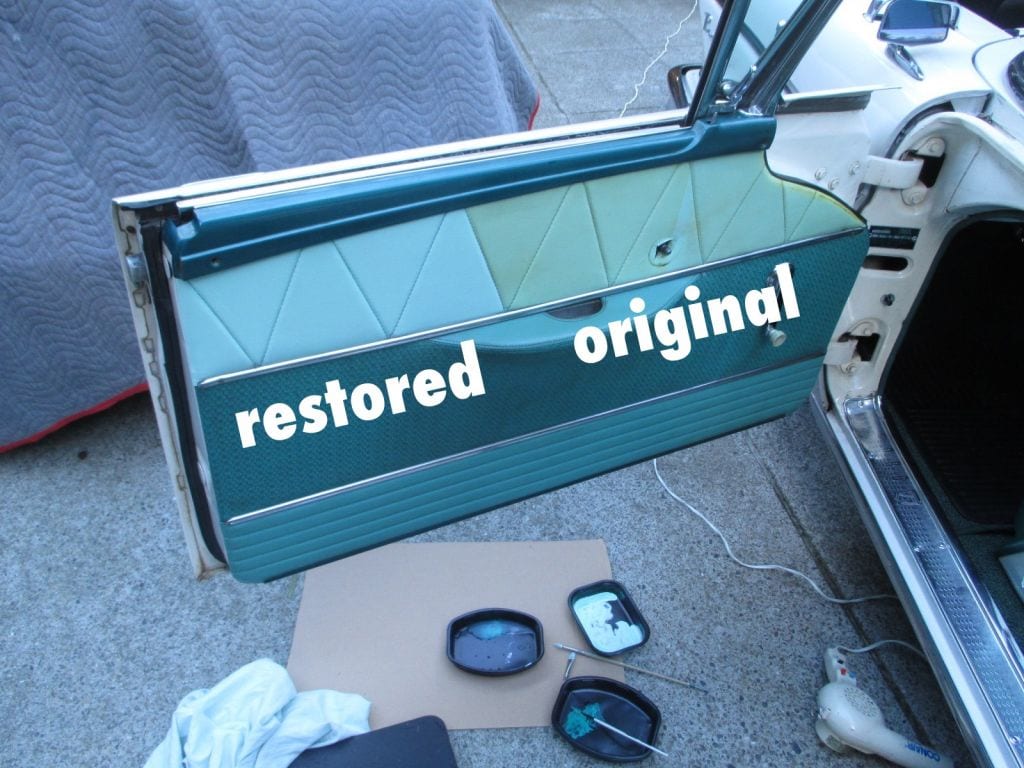 Our leather colors double as a conditioning sunscreen that's also great for exterior vinyl, plastic, and rubber—everything from convertible tops and tonneau covers to sun-rotted bedliners, bumpers, and trim.
Learn how to: