Dull Sealer and Satin Sealer are a special order clear topcoat for:
materials needing a very dull finish and / or
sealing bright primary or secondary colors that may otherwise transfer color (crocking).
Dull and Satin Sealers are an acrylic-urethane blend, whereas our Clear Prep+Finish™ is an acrylic. All these clear finishes can be rubbed on or sprayed, but the Dull and Satin Sealers can be more finicky, particularly the former.
The dulling agent may result in a whitish haze on dark and bright colors (see below). The solution is to add the tiniest bit of color to the sealer before applying.
Dull and Satin Sealers impart a thicker film, so use only one thin coat.
On most materials, our Clear Prep+Finish™ dries shiny when used alone as a topcoat. A less shiny result can be achieved by mixing color with clear to make a glaze.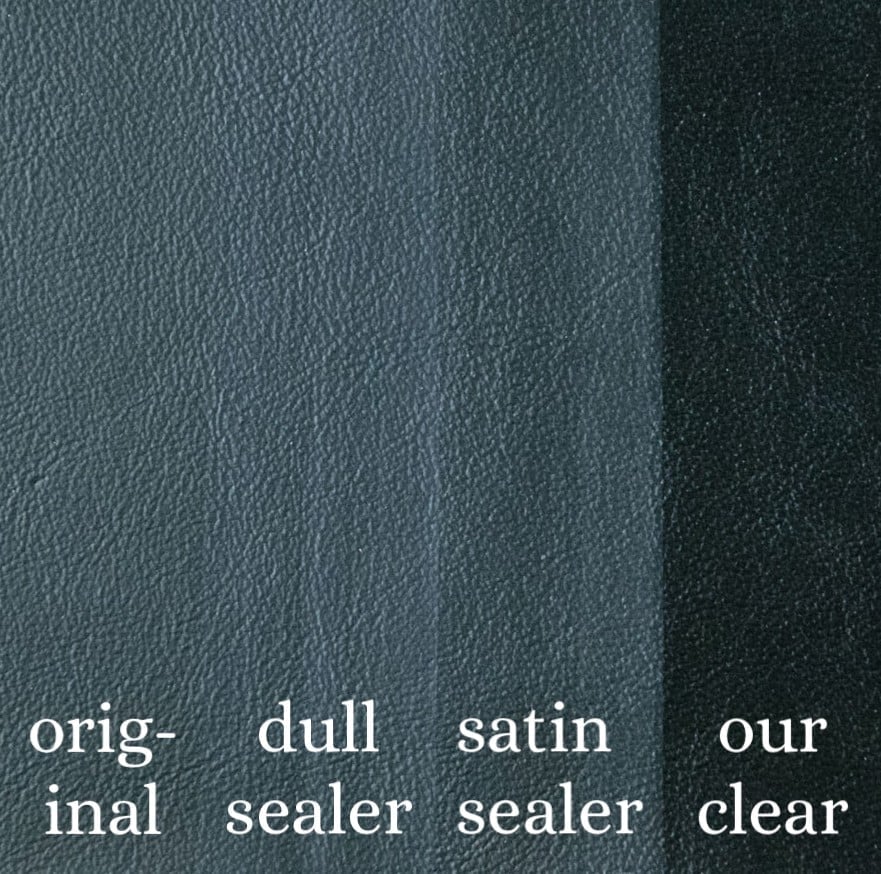 Satin Sealer is not visible in our catalog, but here is a direct link to purchase it:
We no longer stock Dull Sealer; weeks of advanced notice and an order minimum of four 16 oz. bottles is required.