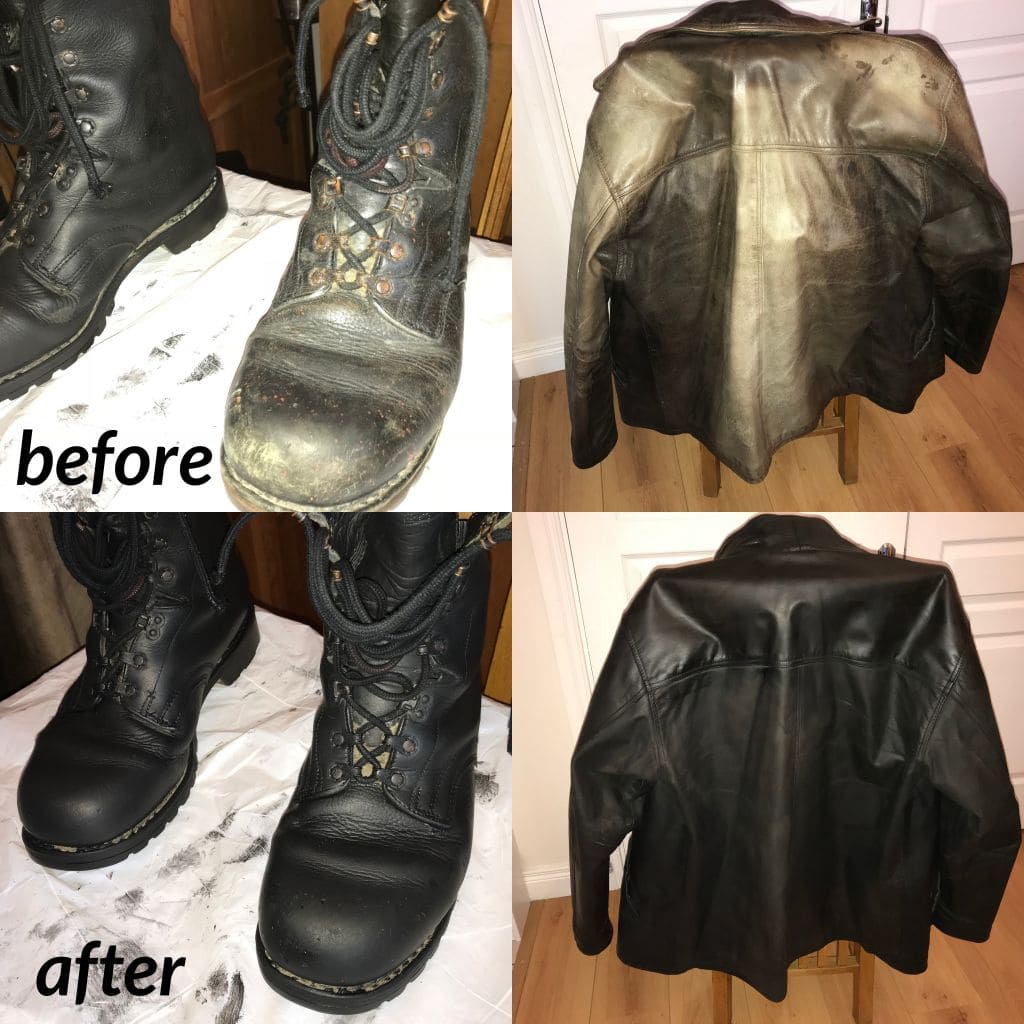 Rub 'n Restore® is a finish, not a dye, but it is still great for restoring leather shoes, boots, jackets, coats, and pants.
Changing color is discouraged due to the stress along joint areas where the foot, knee, elbow, or shoulder move. The color will wear quickly in these areas, revealing fine lines of the original color beneath. Boots and shoes wear particularly fast because of their contact with asphalt, chemicals, dirt and water. For these, you might consider Angelus paints.
Our finishes are not recommended for kidskin leather, which is very thin, soft, and a little stretchy. Don't waste your time with faux leather, which resists all coatings and may eventually peel or flake away on its own.