Rub 'n Restore® is a leather finish, not a dye, but can be used to recolor/restore leather bags and purses. Handbags are heavily used, so changing the color of non-absorbent leather may require touch-up along edges, high spots and areas of stress or friction.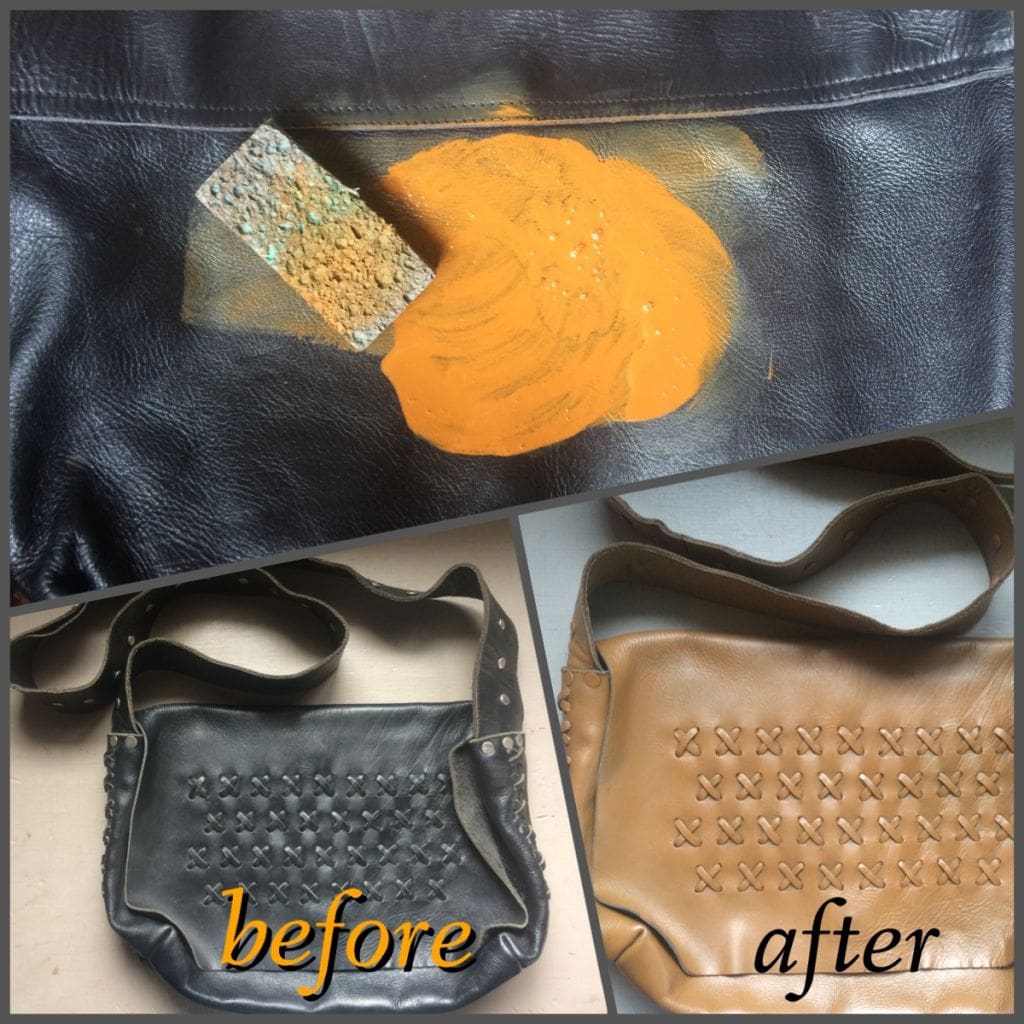 Touch-up is easy, depending how complicated your initial technique was. Minimize touch-up by choosing a color that complements the original. Dabbing or stippling the color to create a mottled appearance will allow future wear to look more natural and intended. Learn more about color changing here.
Please note: The warm, velvety feel of unfinished, absorbent leathers like aniline and semi-aniline may slightly cool as a result of finishing them with our products. However, they will still breathe and be more stain resistant.
Do not use our products on suede, nubuck, kid leather, patent leather or peeling synthetics made of bonded (polyurethane) leather. An interior label should indicate from what material your handbag is made. Or learn about types of leather.