Rub 'n Restore® is an anti-UV finish that conditions, recolors and protects marine vinyl and boat upholstery. It's easily applied with a sponge and can conceal mold, mildew, leaf and chemical stains. Colors containing any white pigment (titanium) double as a sunscreen. Despite being water-based, Rub 'n Restore® holds up well to the elements, as this video from a customer demonstrates:
Rub 'n Restore® Colors are acrylic finishes. Cure time varies with temperature and humidity. Even if the finish has not had sufficient time to cure, most folks are pleased with its performance. Minimize water or liquids from pooling on any surface for prolonged periods of time. The worst that may occur is slight discoloration of the finish, which often 'dries down'. If it doesn't, simply touch-up and allow more time to cure before exposure to water.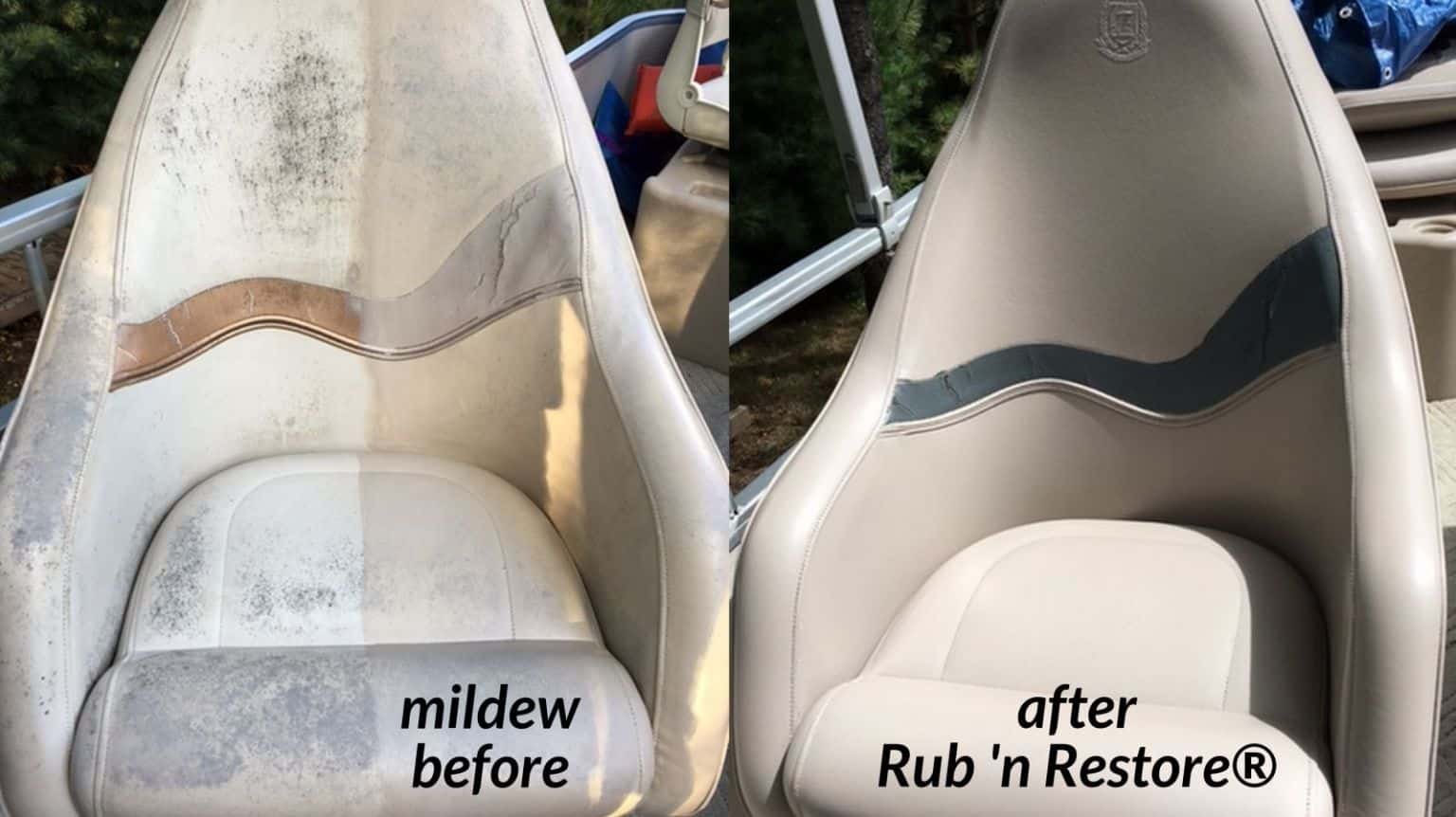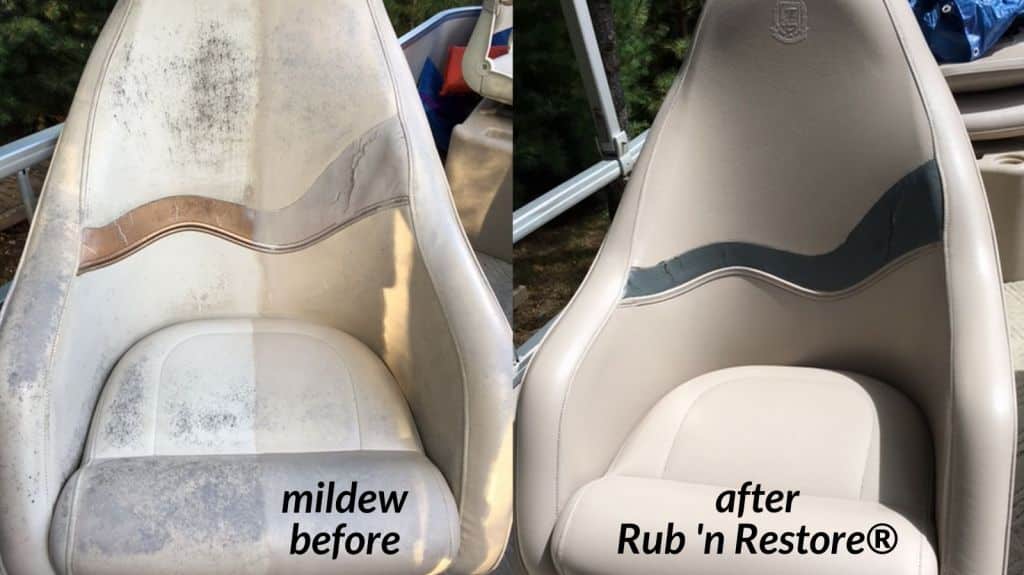 Boat upholstery may require touch up more often because of its frequent contact with harsh chemical sunscreens (which are known to discolor leather and strip wax from floors). For this reason, if you're wanting to change the color of marine vinyl, consider a urethane or aerosol coating like SEM. 
Before refinishing:
Pre-treat mold and mildew with alcohol.
Pinking, a phenomenon of pink stains caused by bacteria, may be corrected with the application of Pinkaway Solution sold elsewhere.
Repair any holes, tears, or cracks with filler before refinishing. Use a rubberized coating for large areas of cracking or scaliness.