Mildew, mold and leaf stains on marine vinyl, boat upholstery or leather furniture often cannot be completely cleaned, but they can be concealed with Rub 'n Restore®. These stains must first be treated to kill any living fungus, so it does not grow through the new finish.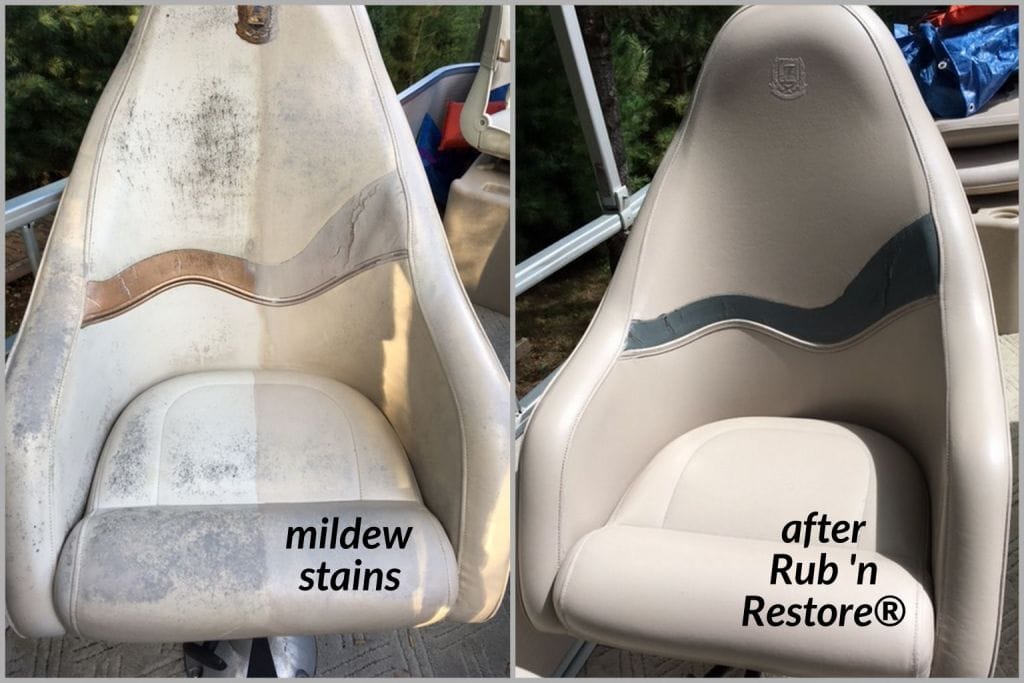 For leather, kill mold or mildew with denatured or rubbing alcohol.
For marine vinyl, use a solution of 10% bleach in water and rub on the affected area. Some folks report success with Marine 31® Mildew Remover.
Never use abrasive cleaners on leather or vinyl.
If the mold or mildew is present on the interior stuffing or if grows back after treating the leather or vinyl, the pieces should be placed in a sealed ozone chamber. Contact a local fire or flood restoration company. Otherwise, the piece will require replacement or reupholstery.