Restaurant booths and hotel seating are typically made of vinyl, which cannot be dyed but can be refinished or painted. Many hotels and restaurants have used Rub 'n Restore® with success.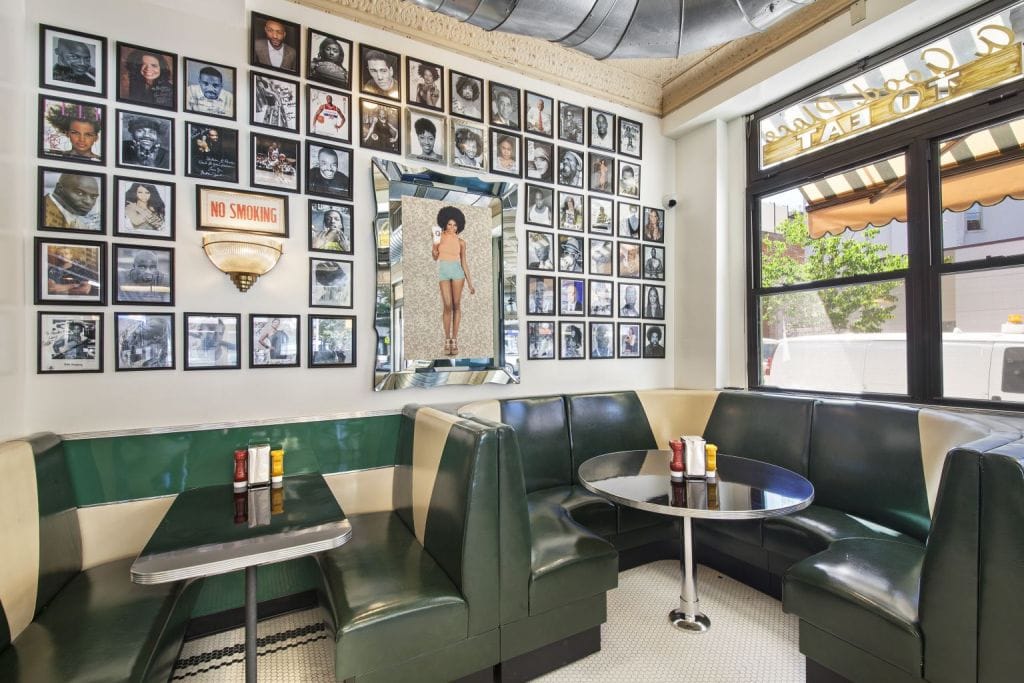 "I want to thank you again for solving the biggest issue I had with the interior in our new restaurant. You really were my savior on this and I can't thank you enough! The booths V's had been stark white and you matched them perfectly to the ivory we needed." – Dennis, The Harlem Shake, NYC
"We are refurbishing a large hotel/convention center, and we have several upper-end leather sofas and loveseats that are in good shape except for the surface of the leather. We just experimented using walnut on a loveseat that had worn leather and a few stains. One of our employees followed the simple instructions on the pamphlet you provided, and the transformation is nothing short of amazing. Only one coat was required to completely change the surface from worn, faded green to a beautiful walnut color with no flaws showing. This product will allow us to keep this beautiful furniture out of the landfill, and will also save us thousands of dollars. By the way, the bid we received for a professional to restain the loveseat was $500.00. We used perhaps $50.00 in Flite cleaner and Walnut Rub n Restore to complete our project. A ten fold savings." – Anonymous
Do consider the following:
Constant chemical cleaning or disinfecting will degrade the finish more quickly. Dramatic color changes, therefore, will require more frequent touch-up. Dry or cloths dampened with water are going to minimize maintenance. Check the local health and safety regulations.
Vinyl (used in most restaurant settings) can be a little fussier than real leather, requiring an extra coat or two of color and a little extra finesse to avoid sponge marks and streaks. Big projects may benefit from spray application.
Color matching service available.