Peeling or flaking is usually a sign of a delaminating bicast, bonded or faux leather and may be cost prohibitive to repair. Sometimes, however, peeling or flaking is just a damaged finish (paint) on real leather or vinyl that is easily corrected.
Look at the area that has chipped away. If a woven fabric or microfiber is exposed and absorbs water, it's a composite or synthetic that is delaminating. If the material and grain are intact, and water beads on the surface, it just needs refinishing.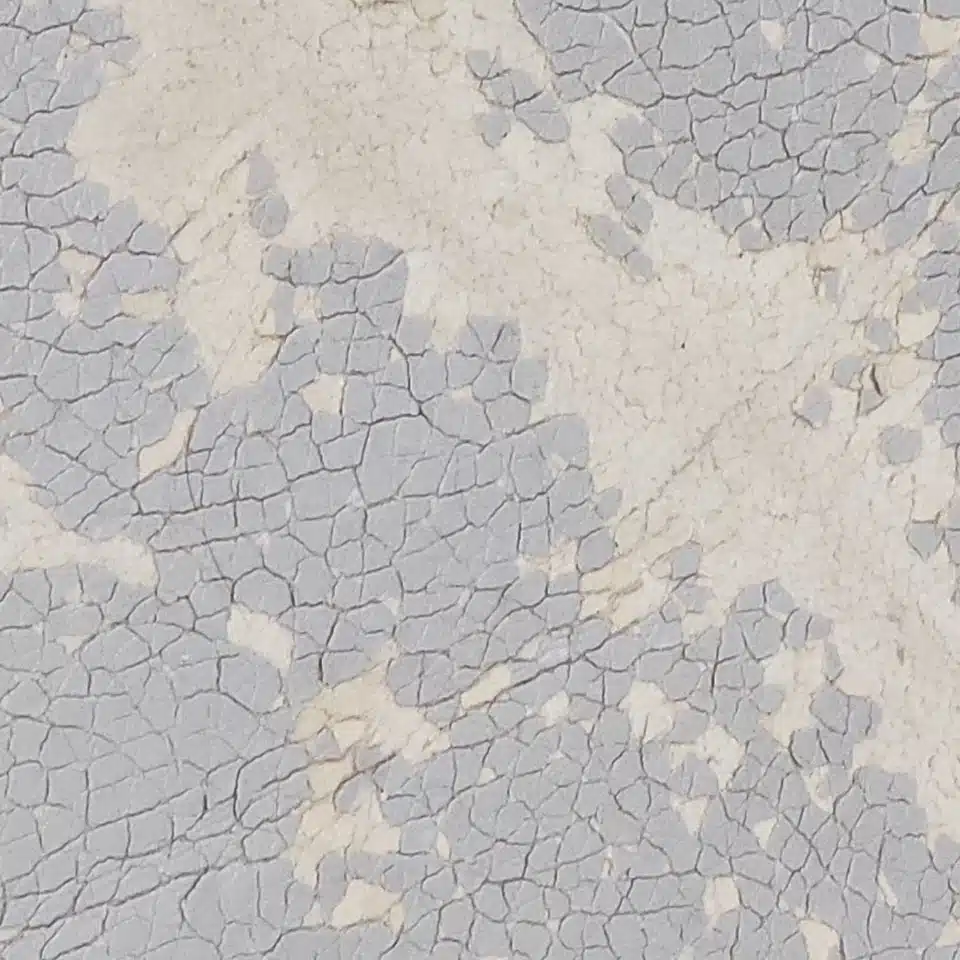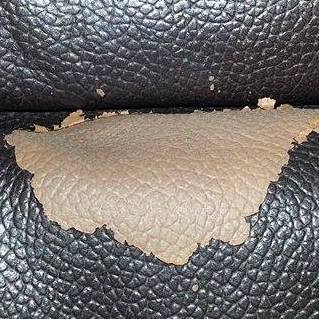 Peeling Bicast, Bonded or Faux Leather
These synthetics made from split hide, ground-up scrap leather, or polyester and coated in polyurethane. These are not the same as vinyl (PVC). They are to leather what particle board is to wood. They are notorious for delaminating – something the industry recognizes and dubs "hydrolysis-related failure". Repairs are likely to suffer the same fate. Learn how to repair, why we don't recommend it, and our affordable alternative here.
Leather or Vinyl With a Damaged Finish
These can be corrected with solvents and sandpaper.
Try blending the damaged finish with denatured alcohol or lacquer thinner. Acetone is a last resort and should be used with caution. Test the solvents first in an inconspicuous area and see how well they work. Some coatings or finishes may turn into gooey mess, forcing you to strip the whole piece. In this case, sanding may be the preferred method.
Wet-or-dry sandpaper will not gum up like regular sandpaper. Do not use anything coarser than 220 grit for leather or vinyl. Take care around stitching.
If any suede is exposed or the surface chafed as a result of stripping or sanding, a thin coat of filler should be applied to restore integrity to the fiber. This usually is not necessary.
Once the surface feels stable and uniform, you can restore the appearance with Rub 'n Restore®. While our colors are technically paints, their thin, water-based acrylic formula behaves more like a dye and is more harmonious with the material than other conventional coatings. Color changes will require occasional touch-up on high-wear areas, but Rub 'n Restore® will never peel or flake.