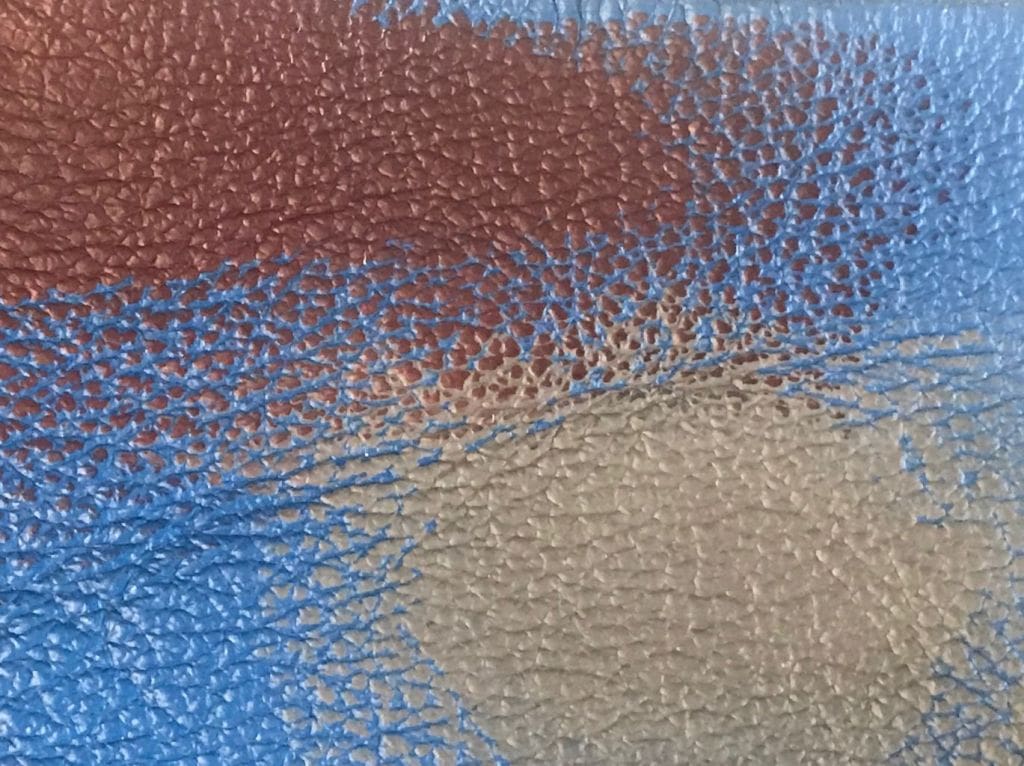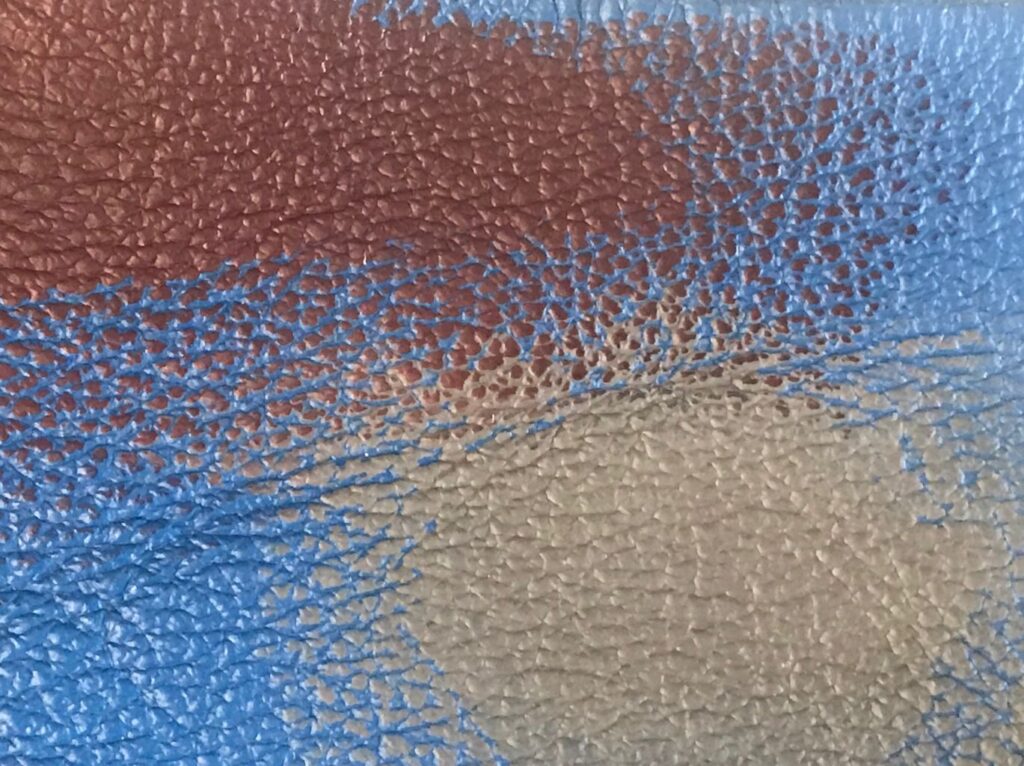 Rub 'n Restore® does not alter the grain, texture or feel of leather or vinyl unless heavily applied in many, many layers during a single restoration. Our formula is very thin but pigment-rich acrylic resin that can conceal stains or even change color in a few coats.
Three to five thin layers are typically adequate unless you're doing a radical color change from dark to light. Fifteen or more layers will begin to obscure the grain and have more of a plasticky feel.
However, because Rub 'n Restore® Color will gradually wear and require touch-up later, additional restorations should not alter the surface's natural grain.
Color can always be stripped with denatured alcohol.