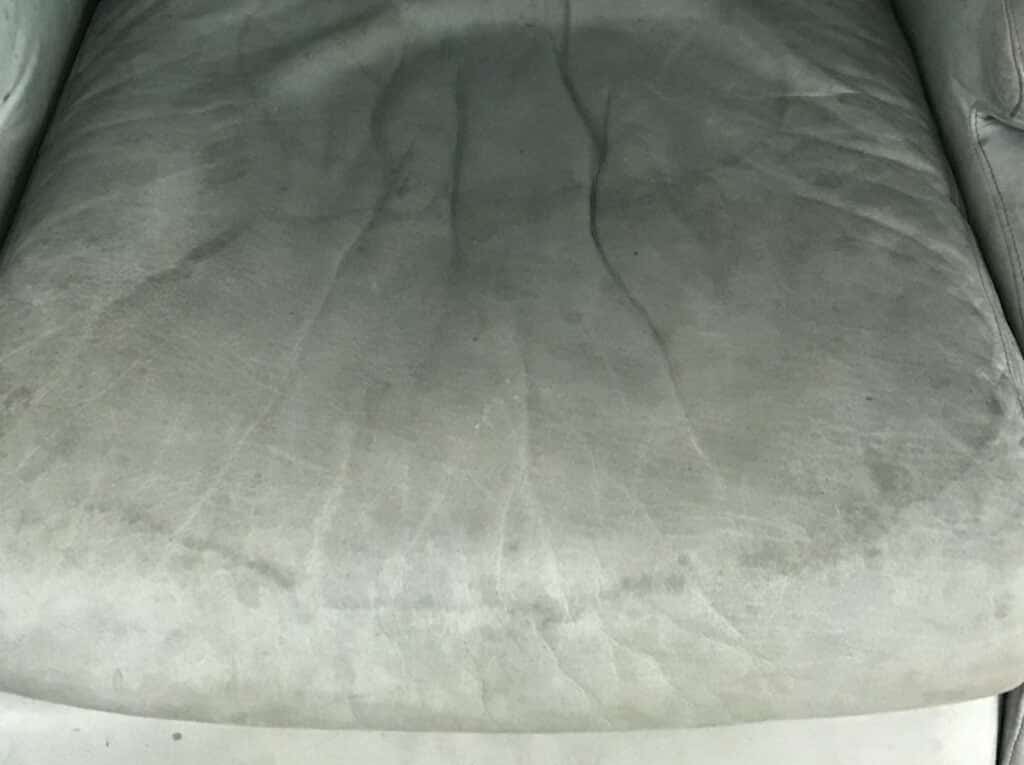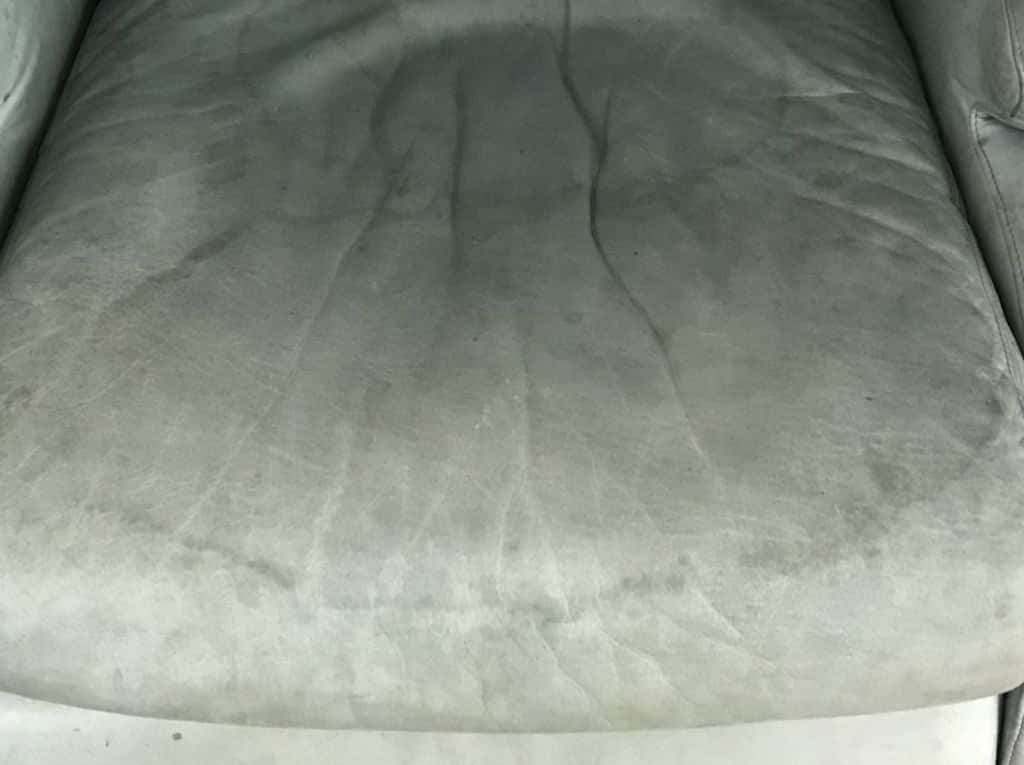 Whether leather or vinyl, attempt to clean the stains and any mineral deposits with white vinegar. Allow absorbent leathers to completely dry. Milk, urine and other pet stains require different treatment, as do oil stains.
Rub 'n Restore® colors will conceal any remaining stains. Click here to learn about more removing stubborn mineral deposits, which may migrate through a new finish.
If you can feel the silhouette or outer perimeter of the stain is stiffer than undamaged areas, the material has been irrevocably etched. No amount of colored refinishing, moisturizing or massaging can correct etching.