Video: Tom in Florida puts our Marine White vinyl boat seat restorer to the test.
Tom demonstrates how Rub 'n Restore® Marine White vinyl dye corrects mold and mildew stains, protects the vinyl, and withstands an aquatic environment.
Vinyl Boat Seat Restoration Testimonials: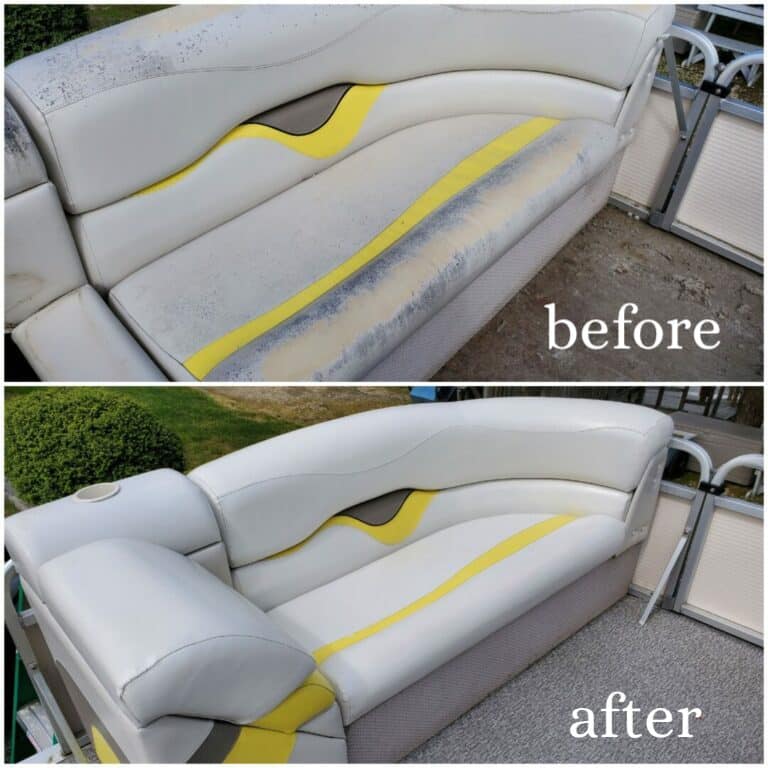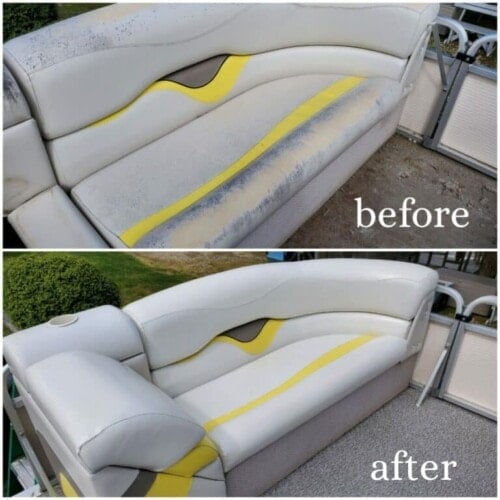 "Thanks for all of your help!"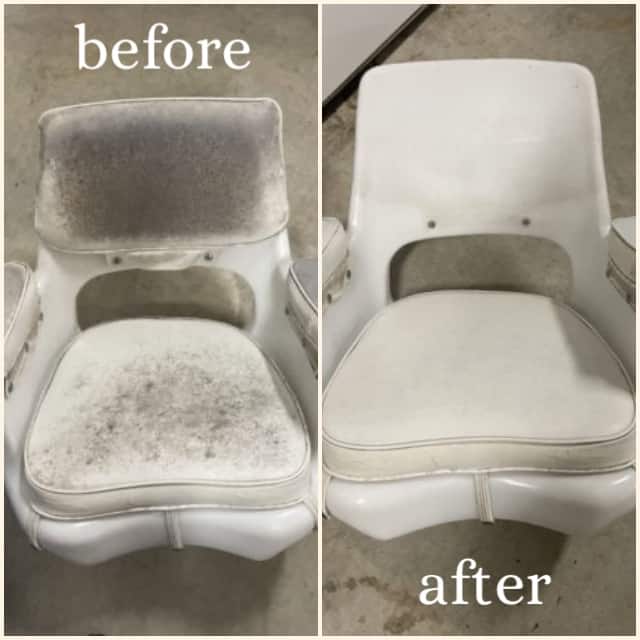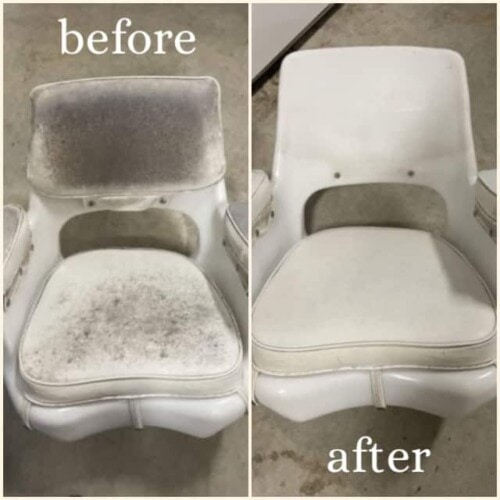 "Great product. Took few coats, but easy to put on."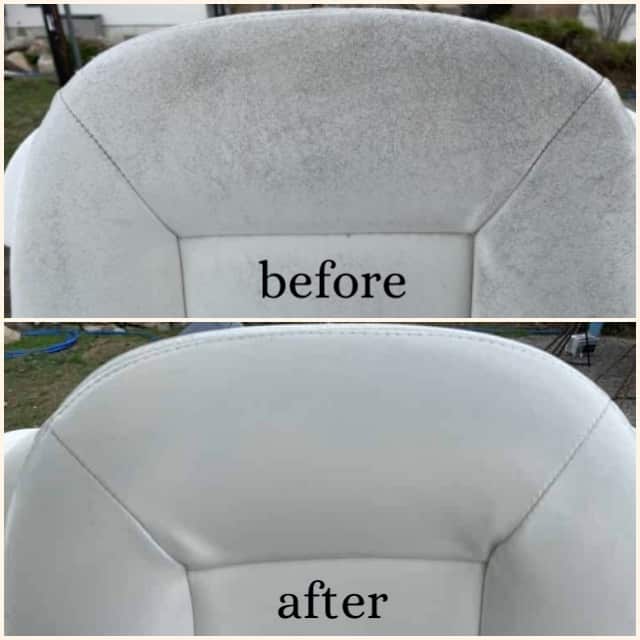 "... I absolutely LOVE the outcome. I'm going to use it on ALL of our boat cushions."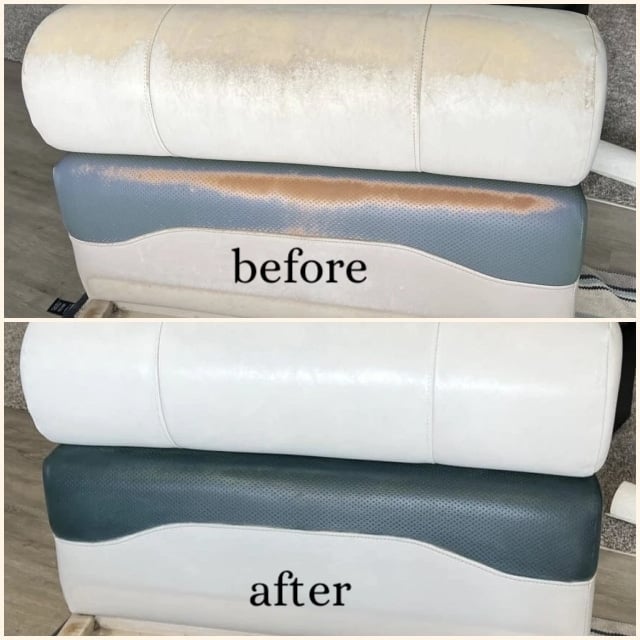 Our Marine White upholstery paint restorer matches the color of most white boat vinyl.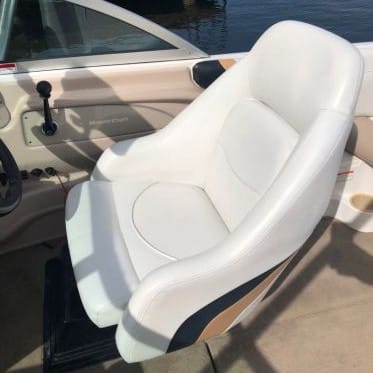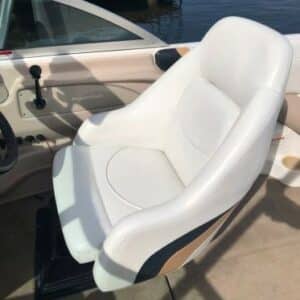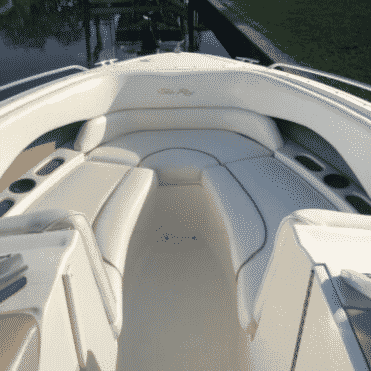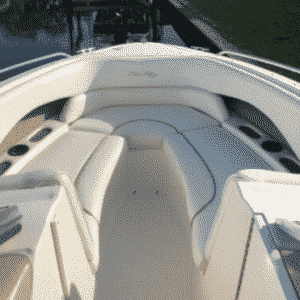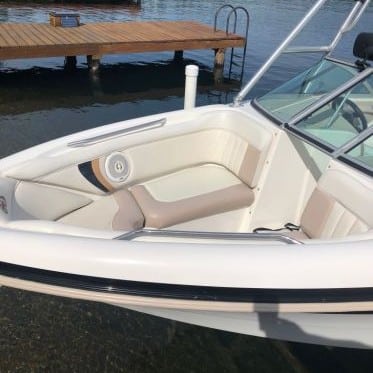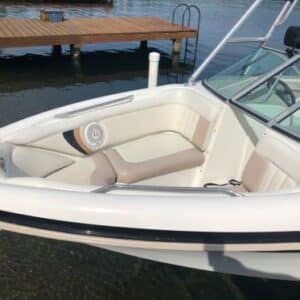 Rub 'n Restore® Marine white vinyl paint is a water-based finish that conditions, sunscreens and seals vinyl. It covers stains and will not peel or flake off.
Keep Your Boat Seats Seaworthy!
Click below to continue your voyage in marine vinyl restoration.