Poor coverage is common when changing from a medium or dark to a pale or high-chroma (bright) color like reds and yellows.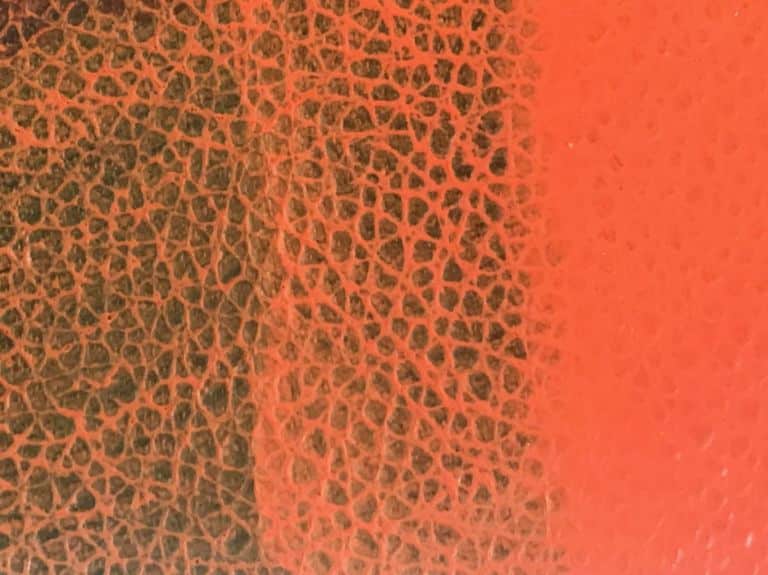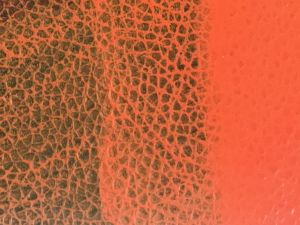 In most cases a coat of Clear Prep+Finish™ between every 3-4 layers of color will help seal your work and get better coverage on subsequent coats of color. The color does not need to cure before Clear is applied. It only needs to be dry to the touch.
In more difficult cases, a grey color can be used as a primer to hide the darker color and give more intensity to the new color. Choose a grey similar in value (lightness vs. darkness) as the new color being applied.
Try dabbing or stippling the color also, which will lay the color on a little more thickly than back-and-forth swiping.