Our water-based leather finishes are exceptional for general aviation and aircraft interior leather. Most leather coatings can only be sprayed, which poses an issue for circuitry in avionics. While Rub 'n Restore® can be sprayed, but most folks apply it with a damp sponge or brush.
Jim from Denver, Colorado says, "Every aircraft owner (and I have two of them) has a headliner nightmare story." He reviewed a Custom Color in this video:
Richard from Bend, Oregon gave Rub 'n Restore® 5 stars for the "excellent results on 45 year-old seats" and remarked, "Frankly, everything related to aircraft restoration is ridiculously expensive. Your products provide a very inexpensive way to extend the life of the aircraft interiors."
Indeed, we did quite a bit of aircraft interior restoration during our days as Vinyl Ladies. We carried SEM Aerospace products (which came with burn certificates and process approval from the FAA for use on commercial aircraft), but the pilots and DERs preferred our own brand. Perhaps because it doesn't peel like this stuff: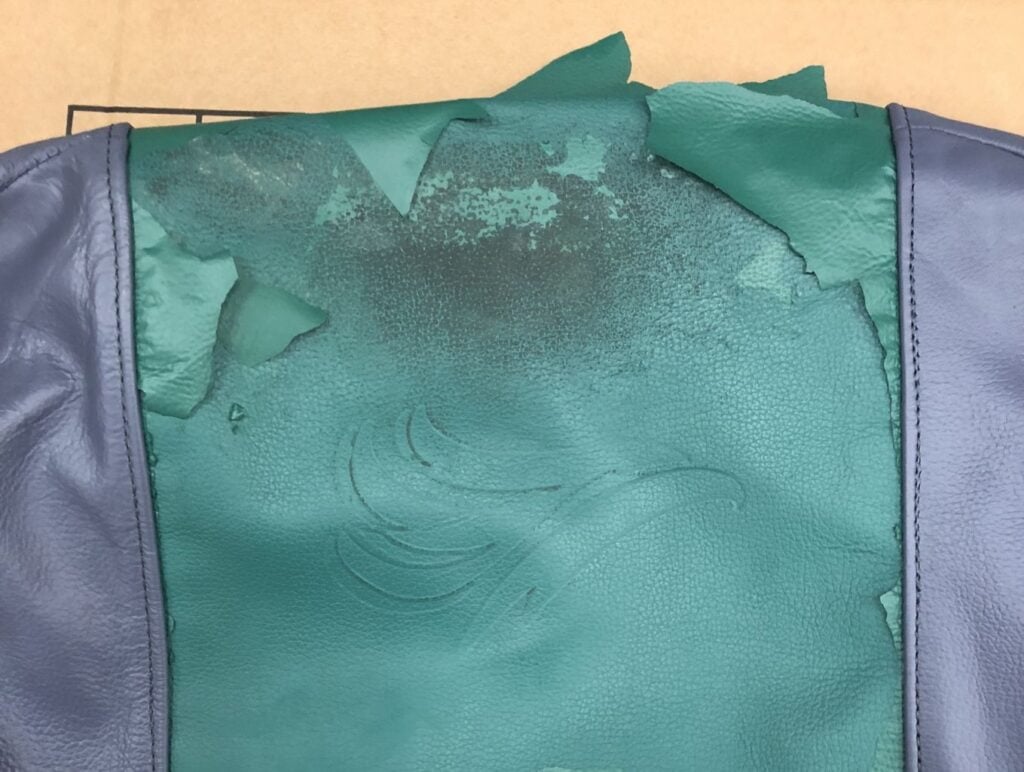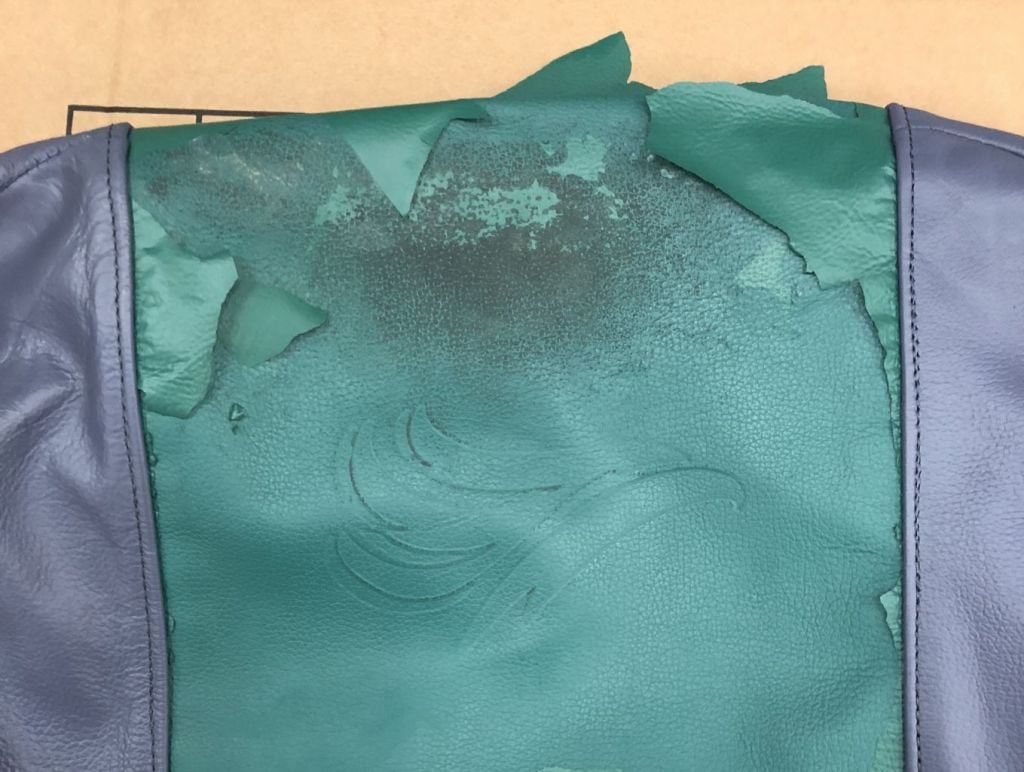 Our subcontracted work fell within the realm of "preventative maintenance" under AC 43-12.
FAR Part 43, Appendix A, addresses preventative maintenance that can be undertaken by the aircraft owner. Subparagraph (11) allows "Repairing upholstery and decorative furnishings of the cabin, cockpit, or balloon basket interior when the repairing does not require disassembly of any primary structure or operating system or interfere with an operating system or affect the primary structure of the aircraft."
We still need to submit samples for vertical burn testing and request FAA approval of our process. It's our understanding, however, that FAR Part 91 permits General Aviation pilots to restore the interiors of their airplanes, and no burn certification is required for GA operations.
Rub 'n Restore® Colors receive a 0 (zero) rating for both flammability and reactivity from NFPA (National Fire Prevention Association) and HMIS (Hazardous Materials Identification System). See our SDS (Safety Data Sheets) for Color I (colors containing white pigment) and Color II (colors without white pigment). If SEM's products do not alter flammability characteristics, it can be deduced that Rub 'n Restore® won't either.
Please let us know how we can help restore your bird. We're even able to lend a hand with more complicated issues like this formica repair.